Industry standards and regulatory compliance vary between organizations, but records keeping, document production, and communications are all common threads. Business process automation and document management software can help businesses to regain control over their document environment, with solutions designed to effectively manage the creation, distribution, and storage of large volumes of information. The benefits of this type of document management system include:
Document Organization – With so much paperwork to handle, it's easy for information to become misplaced or forgotten, but document management software keeps your data organized and in view, with real time alerts and notifications to keep you on top of important tasks.
Reduction in Errors – Eliminate costly errors during data entry by scanning documents using the latest technology which includes integrated OCR (optical character recognition) software. Information may be easily searched by keyword, and used to trigger actions as needed.
Enhanced Communications – Automated alerts assist with collaboration, keeping all members of your team apprised of upcoming deadlines or completed tasks, while alerting them to the next phase in the process. Improved communications can help enhance a number of business processes and ensure the relevant parties remain on track.
Ease of Availability – Once documents have been electronically scanned and stored safely in the cloud, they are instantly accessible to authorized individuals.
Effective Routing  – Documents which are scanned and stored in a central location may be assigned a series of actions, and alerts may be set to notify individuals at each stage of the process. In the event they fail to complete the required actions in the allotted time frame, notifications may be set to remind them.
Complete Transparency – Documents are tracked through each stage of the management process for full accountability and added security.
The benefits of document management and automated business processes are clear: improved access to business data saves time and money, while security features help safeguard your information. Contact us today to learn more!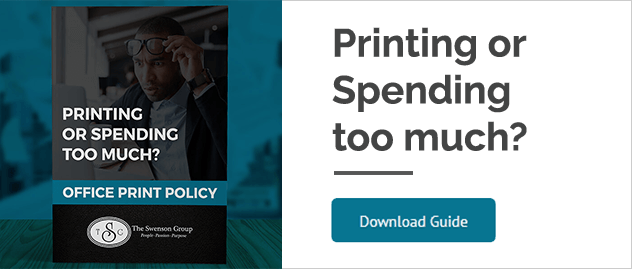 Contact TSG
1 888.234.2077
request@theswensongroup.com
207 Boeing Court
Livermore, CA 94551
United States