Old equipment and inefficient workflows could be costing you more than you realize! With a little creative problem solving, new processes, and updated print devices you can get your print environment and infrastructure under control and dramatically reduce your print expenses.
Here are five tips for reducing your printing costs:
Time to Replace Those Old Printers – Older printers might still work but what are they really costing you? Any device that's seven years old or older won't have the functionality or energy efficiency of newer models. They can require more frequent repairs and use more energy to operate. When you invest in new technology you get improved functionality and the efficiency can more than make up for the cost.
Get Purchasing Under Control – Improper purchasing can result in a roomful of toner and paper. Uncoordinated purchasing between departments can add up to unnecessary expenses every year. If you don't have a dedicated print manager, designate a member of your staff as a point person to coordinate purchasing and keep track of stock.
Automate Workflows – Digital document systems make managing your print environment more efficient and can eliminate unnecessary printing, reducing waste. Not only is a digital solution cost effective it can help enhance document security.
Go Paperless – A digital document solution reduces your use of toner, paper and other consumables saving your money. While it may not be a practical solution for every department, if a document can be digitized or a process automated, it should be. Small steps can return big savings!
Reduce IT Support Calls for Print Problems – Calling IT to fix a paper jam might reduce employee frustration, but it's also taking IT away from addressing critical issues. Avoid dealing with productivity killers by identifying potential problem areas in your print infrastructure. Then take steps to address problems with digital solutions. If you need help identifying problem areas, hire a professional who can help.
Professional help managing your print infrastructure and creating digital solutions can make day-to-day operations run more efficiently while helping to get print costs under control. If you'd like to learn more, just give us a call. Talk to one of our experienced team members and let us show you how we can help get your print environment under control!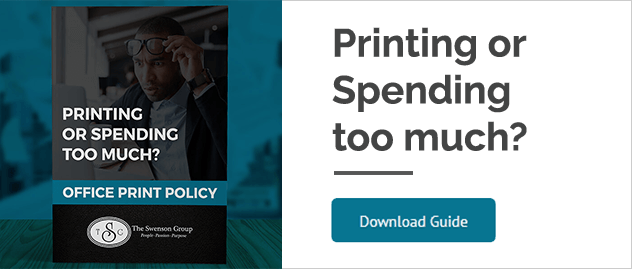 What is a Document Management System?
A beginner's guide to managing documents from paper to intelligent automated workflows.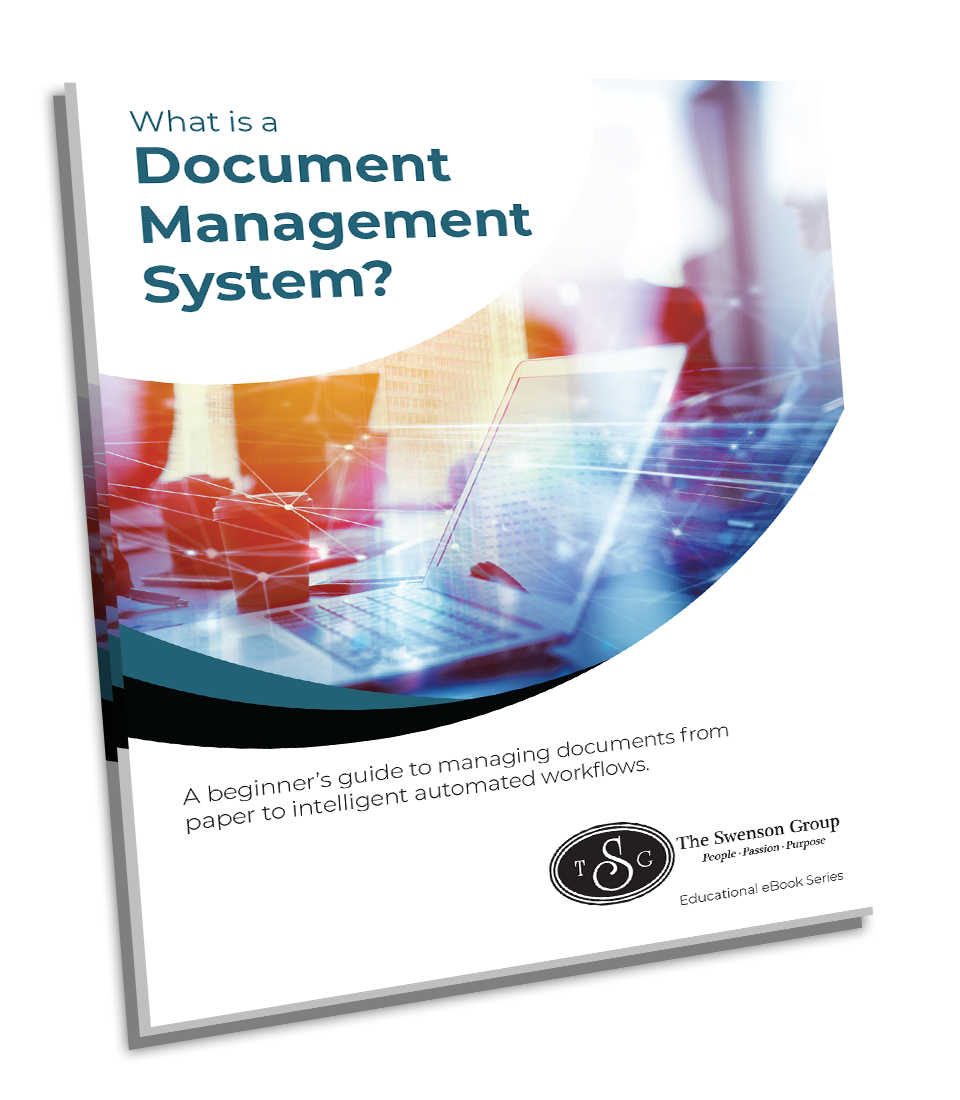 7 Avoidable Mistakes Most IT Managers Make
Popular eBook for IT leaders and Business Owners.