Did you know that cyber crimes and data breaches cost businesses over $7 million per year? While many companies have taken steps to protect their PCs, they often overlook another way onto the network – the printer. Once a hacker gains access to your network printer, they can infiltrate your other devices. For full protection, it should be a priority to include printers in your security plan this year.
How to Guard Your Printer

Printers are vulnerable in a variety of ways, from the printer's hard drive to an employee using mobile printing. Protecting your print environment needs a variety of solutions.
Look for the printer's security features.
Security starts at the device level. Your printer should have built-in multi-level security features to help fend off attack. Firmware should be secure, and updates should be performed regularly. Setting changes should require authentication.
Utilize a variety of security techniques.
Printers are vulnerable in a variety of ways, so it's important to take a multi-pronged approach to secure your data.
Data encryption should be used for data transmitted to or from the printer, to reduce the damage if it is intercepted.
Stored data should also be encrypted.
Printer hard drives should be regularly cleared of data, and destroyed prior to recycling or selling the device.
User authentication ensures only authorized users are accessing your printer.

Mobile printing

should also use encrypted and authenticated transactions.
Pull-printing can help eliminate printed documents sitting on the output tray.
Seek expert help.
The truth is cyber security is an ever-changing and complex field. It is difficult for an in-house IT team to keep up with the constant changes to keep your network up-to-date on the latest security technologies. Many companies find it helpful to utilize the services of experts in cyber security. With a detailed analysis of your network and print environment, they can help you pinpoint existing issues and develop a comprehensive security strategy to protect your data.
As more companies become victims of cybercrimes and data breaches, the need for better network security has driven many businesses to upgrade their protocols. However, one often overlooked area is the network printers, which are responsible for as many as 60% of data breaches. Including printers in your security plan is essential to protecting your data.
Is improving your office security is high on your priority list for 2018? Download our free guide on document security risks to help you on your way to a more secure 2018!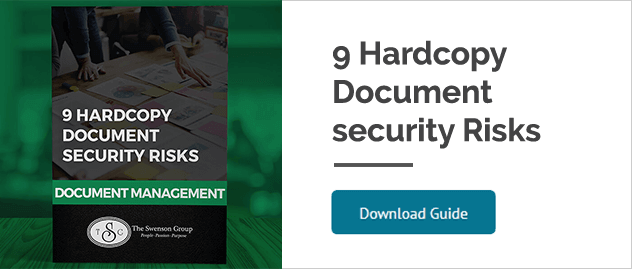 What is a Document Management System?
A beginner's guide to managing documents from paper to intelligent automated workflows.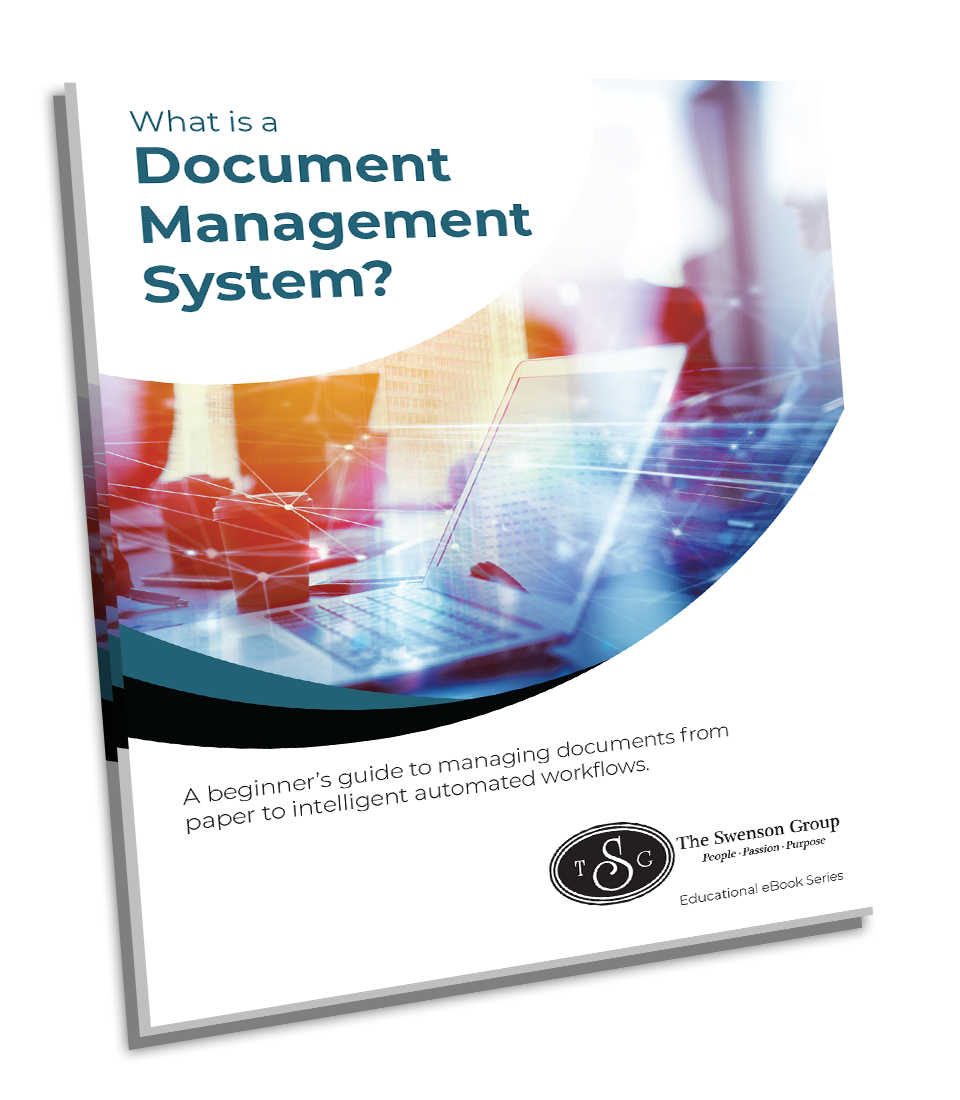 7 Avoidable Mistakes Most IT Managers Make
Popular eBook for IT leaders and Business Owners.