As more businesses embrace digital transformation, the importance of printed documents in the office may seem to be on the decline. However, the need for a reliable office printer is as important as ever. Whether you're running a small home office or a large corporate space, choosing the right printer can impact your office's productivity and efficiency.

Here are 10 tips to consider when you're looking to add a new printer to your office:
1. Determine Your Printing Needs
The first step in choosing the right office printer is to assess your specific printing requirements. Consider factors such as the volume of documents you need to print, the types of documents (text, graphics, photos), and whether you require color or black and white printing. This initial assessment will help you narrow down your options.
2. Printer Type
There are several common types of office printers available, each with its own set of features and advantages. The main types are inkjet, laser, and all-in-one printers.
Inkjet Printers: These are versatile and are excellent for small offices with light to moderate printing needs. They are often preferred for photo printing due to their high-quality color output.
Laser Printers: Laser printers are ideal for high-volume text printing. They are faster and more cost-effective over the long term. If your office requires extensive text documents, a laser printer is a smart choice.
All-in-One Printers: These printers combine printing, scanning, copying, and often faxing capabilities in one machine. If you need multifunctionality and space-saving solutions, consider an all-in-one printer.
3. Printing Speed and Volume
Consider the printer's speed in pages per minute (PPM) and the monthly duty cycle, which indicates the maximum number of pages the printer can handle per month. Choose a printer that can meet your office's typical workload without overburdening it.
4. Print Quality
For professional documents and marketing materials, print quality is important. Look for a printer with high DPI (dots per inch) for crisp and clear text, graphics, and images.
5. Connectivity and Compatibility
Ensure the printer is compatible with your office's computers and devices. Many modern printers offer wireless and mobile printing options, making it easier to print from smartphones and tablets.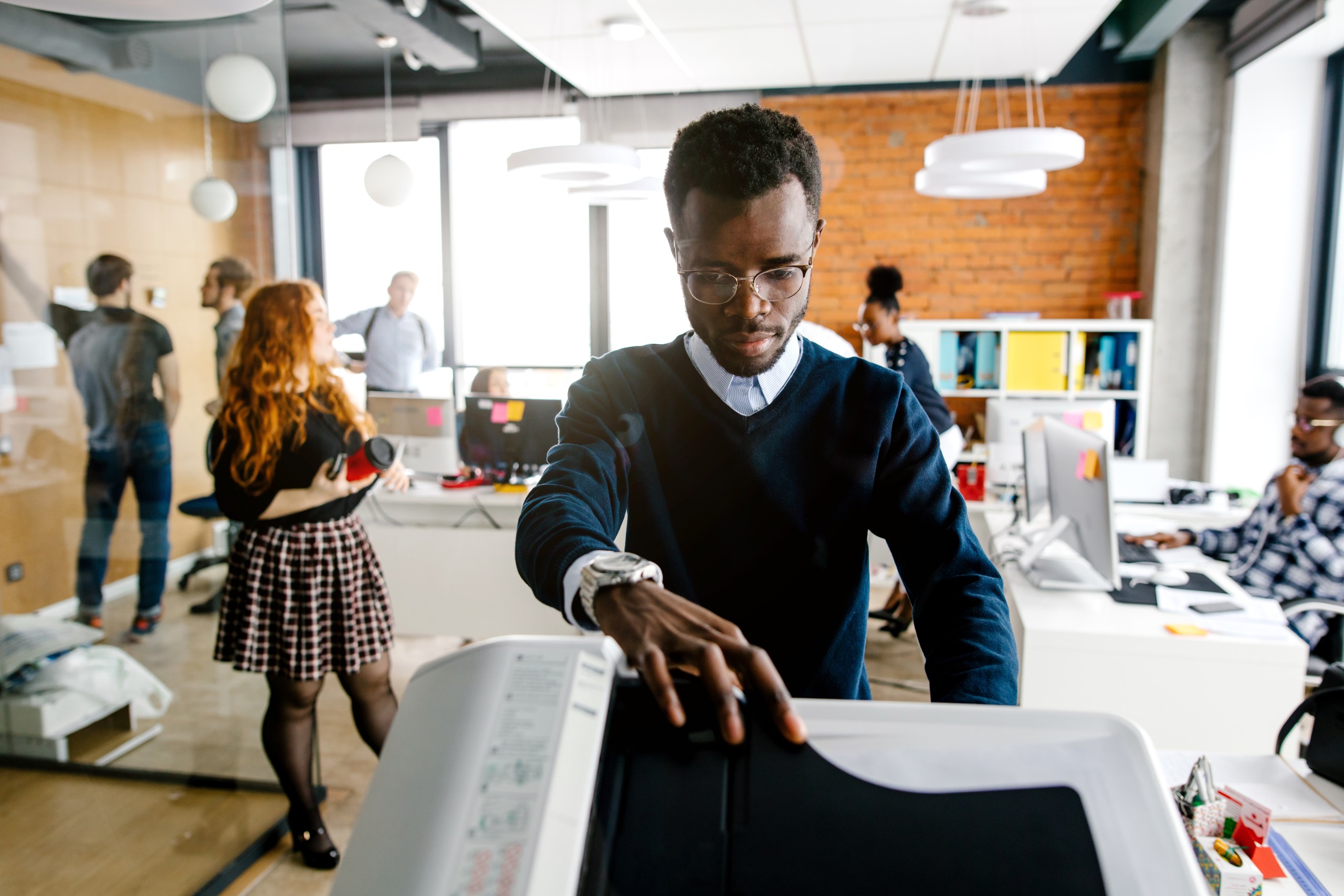 6. Cost Considerations
Besides the upfront cost of the printer, factor in the cost of consumables, such as ink or toner cartridges and paper. Laser printers are often more cost-effective in the long run due to lower per-page printing costs.
7. Paper Handling
Consider the printer's paper handling capabilities, including the size and type of paper it can accommodate. If you need to print on different paper sizes or types, make sure the printer is versatile enough.
8. Energy Efficiency
Look for printers with energy-saving features like automatic duplexing (double-sided printing) and power-saving modes. An energy-efficient printer can save your office money on electricity bills.
9. Brand and Warranty
Consider reputable printer brands known for their reliability and customer support. Check the warranty and available customer service options in case you encounter any issues.
10. User Reviews and Recommendations
Before making a final decision, read user reviews and seek recommendations from colleagues or friends who have experience with the printers you're considering. Real-world experiences can provide valuable insights.
Take the time to assess your needs, consider your budget, and do your research to find a printer that will keep your office running smoothly and efficiently. With the right printer, you can boost productivity, reduce printing costs, and ensure that your office documents are of the highest quality.
About TSG
The Swenson Group (TSG) is an award-winning Bay Area Managed Service Provider that has helped thousands of organizations achieve more by leveraging cost effective technologies to be more productive, secure and cost effective. Services include Managed Print, Document Management, IT Services and VoIP. Products include MFPs, Copiers, Printers and Production Systems, Software and Solution Apps. For the latest industry trends and technology insights visit TSG's main Blog page.
What is a Document Management System?
A beginner's guide to managing documents from paper to intelligent automated workflows.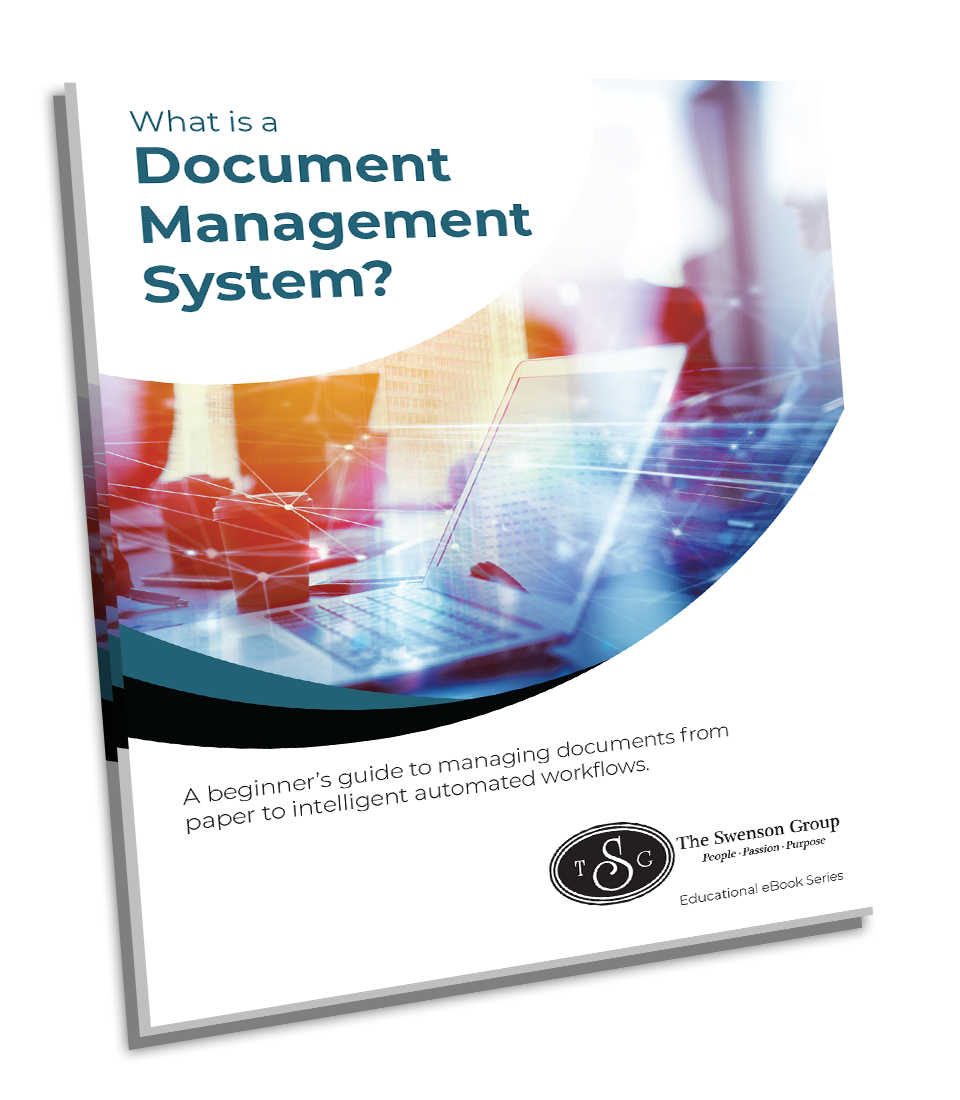 7 Avoidable Mistakes Most IT Managers Make
Popular eBook for IT leaders and Business Owners.