Today it's more important than ever to have an IT infrastructure that's up to date and runs smoothly. However many businesses are finding that managing and maintaining their IT systems can be complex, time-consuming and expensive. This is where Managed IT Services come to the rescue.

These services allow businesses to outsource their IT needs to expert providers who will ensure optimal performance, security, and reliability. But how do you choose the best Managed IT Services provider for your business? Let's explore some key considerations.
1. Assess Your Needs: The first step in choosing a Managed IT Services provider is to assess your needs. Determine what IT services and support your business requires. Do you need help with network security, data backups, cloud solutions, or general IT maintenance? Having a clear understanding of your requirements will help you find a provider with the right expertise.
2. Expertise and Experience: Look for a provider with a proven track record and a team of experienced professionals. IT is a rapidly evolving field, so you need a provider that stays up-to-date with the latest technologies and best practices. Ask for client references and case studies to gauge their past performance.
3. Service Offerings: Ensure the provider offers a comprehensive range of services that align with your needs. Services may include network monitoring, cybersecurity, helpdesk support, cloud solutions, and more. The more services they offer under one roof, the better they can streamline your IT operations.
4. Customization: Your business is unique, so your IT needs will be unique as well. A good Managed IT Services provider should be able to tailor their services to meet your requirements. One-size-fits-all solutions rarely work in the IT world.
5. Service Level Agreements (SLAs): Clearly defined SLAs are essential. SLAs outline the scope of services, response times, and problem resolution procedures. Make sure the provider's SLAs meet your business's uptime and support requirements.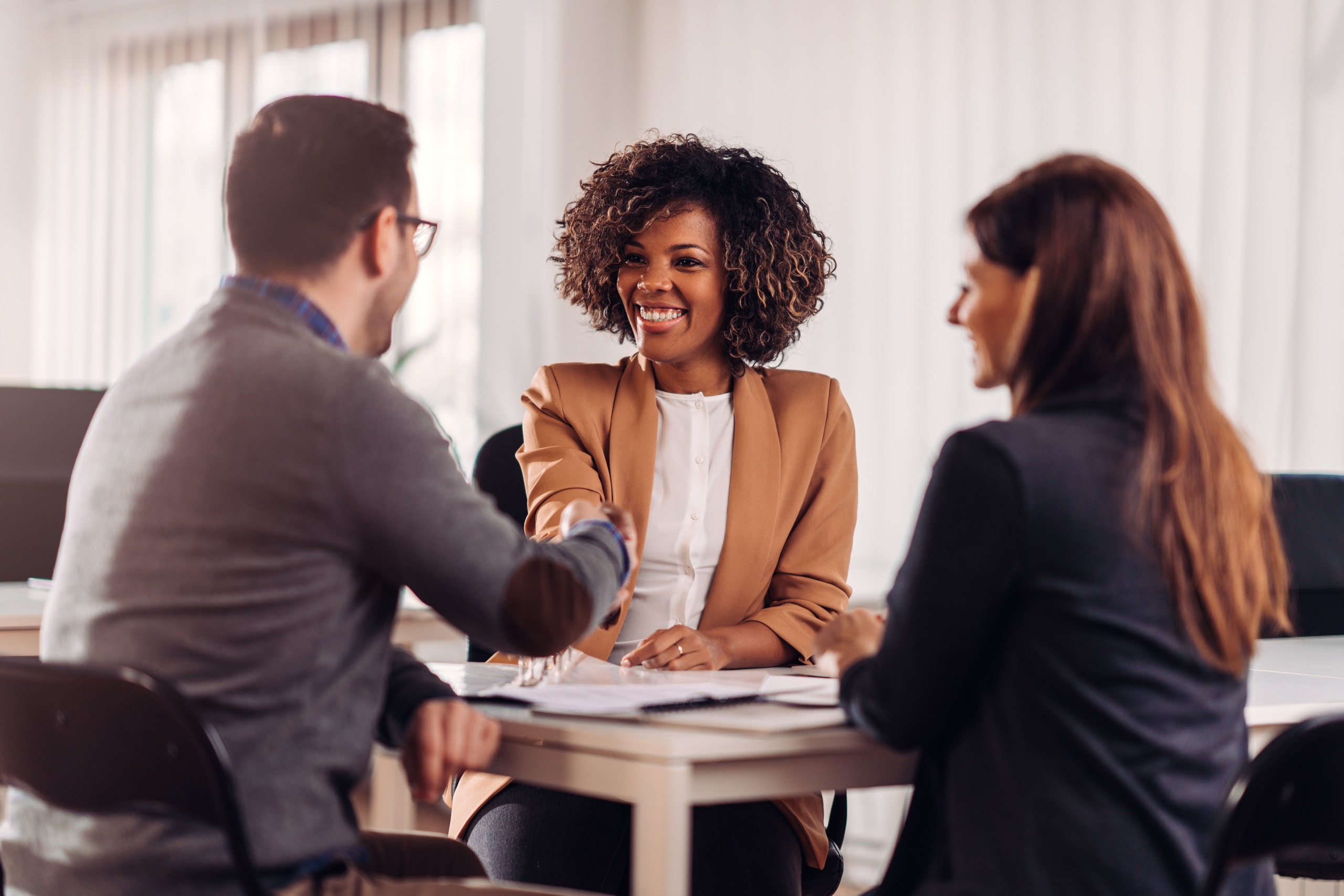 6. Security Expertise: In the age of cyber threats, security is paramount. Your IT services provider should have a strong focus on cybersecurity. They should be able to implement and maintain robust security measures to protect your business from data breaches and other threats.
7. Scalability: As your business grows, your IT needs will evolve. Ensure that the provider can scale their services to accommodate your growth. Scalability is crucial to avoid having to switch providers as your business expands.
8. 24/7 Support: IT issues can occur at any time. A good provider should offer round-the-clock support to address critical problems promptly. This ensures minimal downtime for your business.
9. Data Backup and Recovery: Data loss can be catastrophic. Look for a provider that offers reliable data backup and recovery services. Your data is one of your most valuable assets, and it must be protected.
10. Monitoring and Reporting: The ability to monitor your IT systems and receive regular reports on their performance is crucial. This transparency allows you to stay informed about the health of your IT infrastructure and make informed decisions.
11. Compliance: If your business operates in a regulated industry, such as healthcare or finance, ensure that the IT services provider is well-versed in compliance requirements, such as HIPAA or GDPR, and can help you meet them.
12. Cost Structure: Lastly, consider the cost structure. Managed IT Services providers typically offer predictable, subscription-based pricing. Compare the costs and ensure that the provider's pricing aligns with your budget.
Choosing the best Managed IT Services provider for your business is an important decision that can greatly impact your company's efficiency and security. Take the time to evaluate potential providers, ask lots of questions, and request proposals. By considering these factors you'll be well on your way to finding a reliable partner to handle your IT needs, allowing you to focus on what you do best – growing your business.
About TSG
The Swenson Group (TSG) is an award-winning Bay Area Managed Service Provider that has helped thousands of organizations achieve more by leveraging cost effective technologies to be more productive, secure and cost effective. Services include Managed Print, Document Management, IT Services and VoIP. Products include MFPs, Copiers, Printers and Production Systems, Software and Solution Apps. For the latest industry trends and technology insights visit TSG's main Blog page.
What is a Document Management System?
A beginner's guide to managing documents from paper to intelligent automated workflows.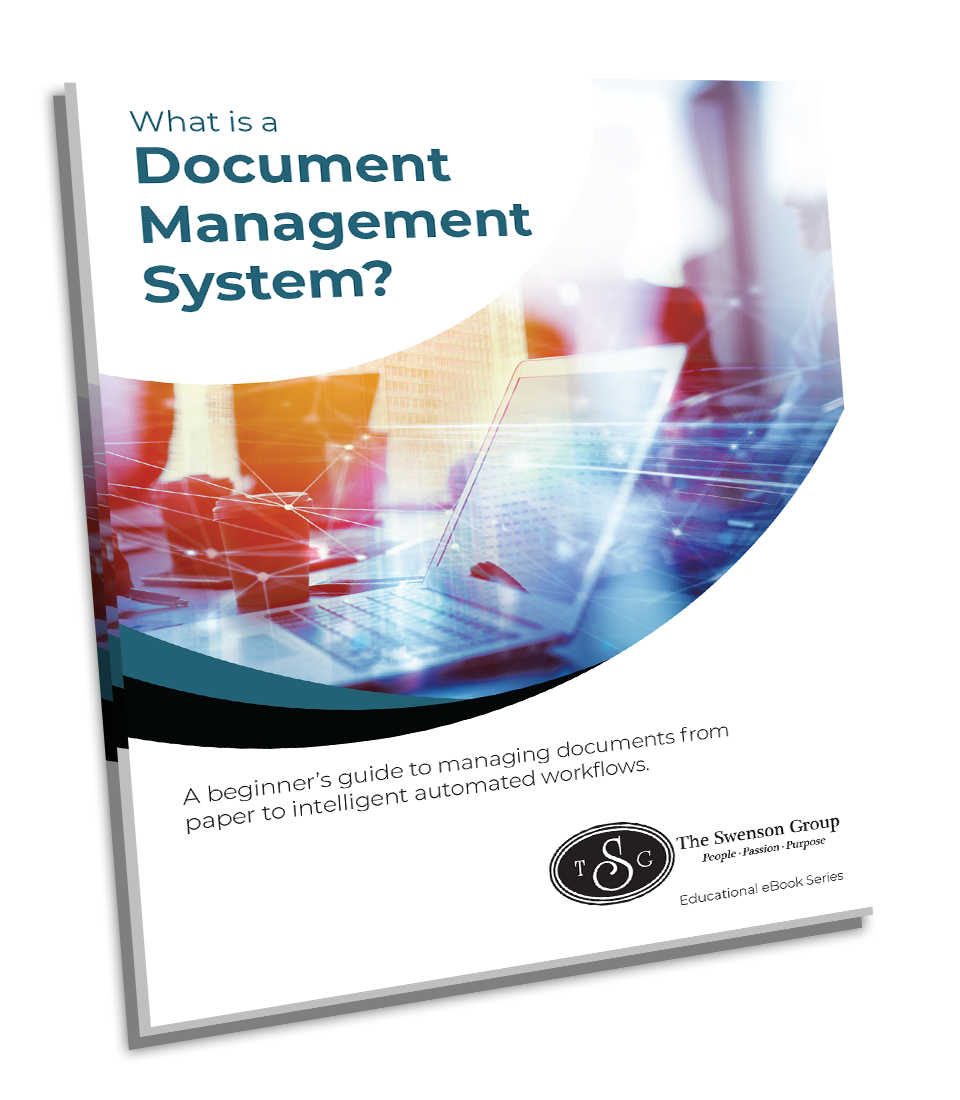 7 Avoidable Mistakes Most IT Managers Make
Popular eBook for IT leaders and Business Owners.