Your choice of printing technology can make a significant impact on the environment. With lower energy consumption, reduced emissions, and minimal waste production, inkjet printers are leading the way toward a more sustainable approach to printing.

Here are some of the key environmental advantages of inkjet printers:
1. Lower Energy Consumption: Inkjet printers typically consume less energy during operation compared to laser printers. This is because inkjet technology does not require the heating of fuser units, which is a common energy-intensive process in laser printing.
2. Reduced Emissions: Inkjet printers produce fewer harmful emissions and pollutants, such as ozone and fine particulate matter, which can be released into the air during laser printing. This contributes to better indoor air quality and a healthier working environment.
3. Minimal Waste Generation: Inkjet printers generate less waste in terms of toner cartridges and other consumables. Unlike laser printers, which require toner cartridges and imaging drums, inkjet printers use liquid ink that produces less waste. Some inkjet printers also have refillable ink tanks, reducing the need for single-use cartridges.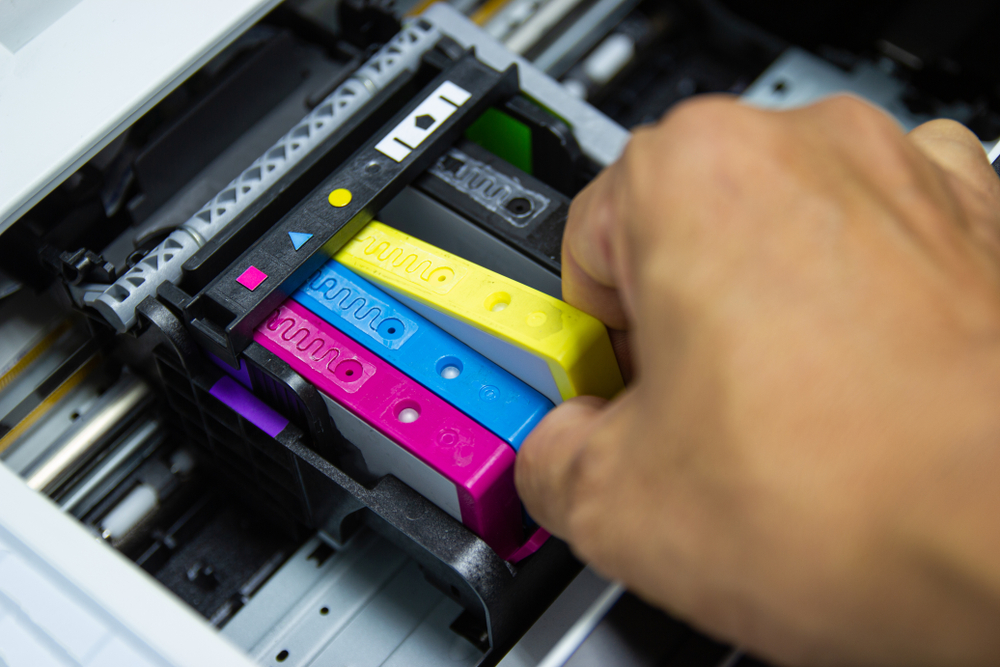 4. Versatile Media Compatibility: Many inkjet printers can print on a wide variety of media, including recycled paper and specialty materials. This versatility reduces the need for specialized printers for different tasks, leading to a more streamlined and efficient printing setup.
5. Precision Printing: Inkjet technology allows for precise and controlled ink placement on paper, resulting in sharper images and text. This precision minimizes the need for reprints due to errors, reducing paper waste.
6. Reduced Chemical Usage: Laser printers often use toner particles that require chemical processes for fusing onto paper. Inkjet printers, on the other hand, use liquid ink that typically contains fewer chemicals, resulting in a more environmentally friendly printing process.
7. Lower Carbon Footprint: Due to their lower energy consumption, reduced waste generation, and fewer emissions, inkjet printers generally have a lower carbon footprint compared to laser printers. This makes them a more environmentally responsible choice for businesses and individuals.
8. Eco-Friendly Ink Options: Some inkjet printers offer eco-friendly ink formulations that are made from renewable sources or have lower levels of volatile organic compounds (VOCs). These inks contribute to a cleaner and more sustainable printing process.
9. Smaller Footprint: Inkjet printers tend to be more compact and lightweight than laser printers, which can help save space and reduce the overall environmental impact of the printer's manufacturing, transportation, and use.
10. Ink Efficiency: Inkjet printers can be more efficient in terms of ink usage, as they only apply ink where it's needed. This can result in less ink wastage compared to laser printers, which can sometimes use excess toner.
By considering these environmental benefits, individuals and businesses can make more informed choices when selecting printing technologies, keeping sustainability and ecological impact in mind.
About TSG
The Swenson Group (TSG) is an award-winning Bay Area Managed Service Provider that has helped thousands of organizations achieve more by leveraging cost effective technologies to be more productive, secure and cost effective. Services include Managed Print, Document Management, IT Services and VoIP. Products include MFPs, Copiers, Printers and Production Systems, Software and Solution Apps. For the latest industry trends and technology insights visit TSG's main Blog page.
What is a Document Management System?
A beginner's guide to managing documents from paper to intelligent automated workflows.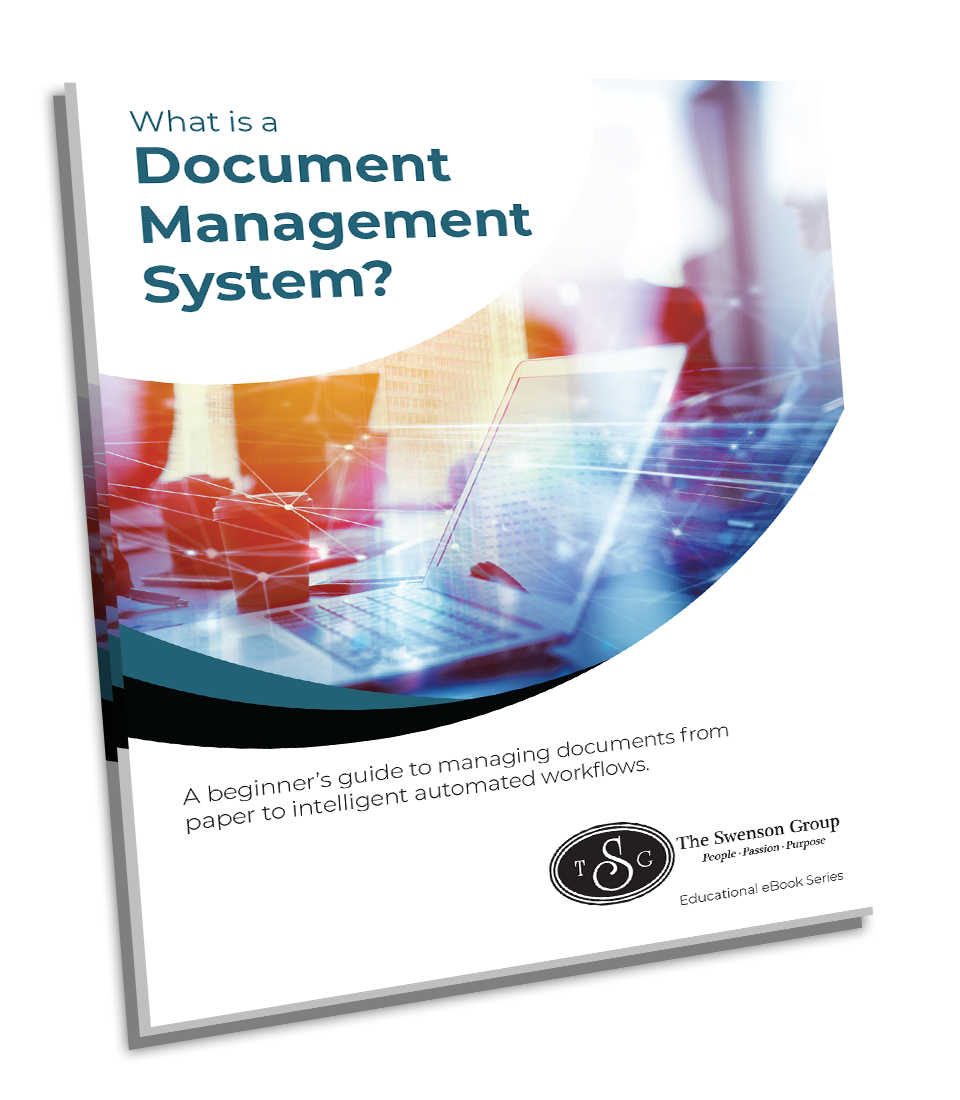 7 Avoidable Mistakes Most IT Managers Make
Popular eBook for IT leaders and Business Owners.