Pre-pandemic, having access to unified connection features like video or cloud conferencing were nice to have for your business. However, once the pandemic hit and companies were suddenly thrown into remote work mode, these communication tools became a necessity for business survival. It was trial by fire, especially for technology newcomers who had to quickly learn how to use such tools as Cisco Webex, Google Meet, Microsoft Teams, Slack or Zoom.

Two years later, remote work continues to be a norm and businesses continue to contemplate strategies for a hybrid workplace. Now that users are more experienced with remote collaborations tools, these 10 UC features are considered essential.
Ease of Use – Users, especially those who are new to working remotely, want technology that is easy to use. For example, one want is the ability to join meetings easier, whether it be through a browser or with a one-time installation of a client that automatically installs updates. Users will

never miss a work cal

l because their work phone number will ring anywhere they wish in the world, making staying in touch easy.
High-Quality Audio – Not everyone needs to connect via video conferencing. Many users prefer to dial into meetings and avoid being seen on video. This is also an important option for those who are working in remote locations that have weak internet connections that cannot support the bandwidth needed for video conferences.
Video Conferencing – Almost 82% of companies now use video conferencing for most of their meetings as users continue to work from home. Voice and video used to be considered separate applications just a few short years ago. Now they have converged into a single application.
Real-Time Meeting Transcription – If you need to take notes during a meeting, you could miss some of what is going on. With intelligent, AI-empowered transcription, users can be more present and in the moment during meetings.
Messaging & Chat – Having the ability to sidebar with colleagues during a video conference call or to just discuss things throughout the day is essential. Messaging is a UC feature that has undergone a transformation as it is now more dynamic and can be integrated with other workflows.
Screen Sharing – While it is not necessarily a new feature, screen sharing is still a useful feature for remote workers. It allows users to share screens in real time during meetings, which makes it easy to collaborate with team members.
Virtual Backgrounds – Being able to choose a virtual background to use during video chats might sound more like a fun, gimmicky feature. However, it allows users to have a little fun with technology and helps reduce some work-from-home anxiety that some have with not wanting their work area shown on their webcams. A bonus is that having this tool helps increase the number of people who are willing to be seen on their calls.
Multiplatform Mobile Apps – Pre-pandemic, businesses were already using tools that allowed for a more mobile workforce. Mobile apps that are multi-platform that can be used on Android, iOS, tablet, laptop or PC help make it easier for remote workers to connect to online meeting rooms.
Muting & Noise Suppression – Working from home does have its challenges between dogs barking, kids screaming or a loud TV playing in the next room. These noises make it difficult to project a professional persona on work calls. Background noise suppression and muting have been integrated into various apps and platforms.
Closed Captioning & Language Translation – The world is getting smaller and being able to integrate language translation is a handy tool when meeting with users who speak different languages. Closed captioning in the user's native language is also helpful for those with hearing loss.
UC has been around for years. However, the silver lining of being forced to up your company's UC game is that it has allowed UC products to become fully-formed work hubs.
About The Swenson Group

The Swenson Group (TSG) is a leading Bay Area Managed Service Provider that offers complete, customized solutions. Services include Managed IT, Managed Print, VoIP and Document Management. Products include printers and copiers, multi-function laser printers, production systems, software, and solution apps. TSG has been helping organizations reduce costs and improve productivity with Bay Area office technology and IT infrastructure support services since 1993. For the latest industry trends and technology insights visit TSG's main blog page.
What is a Document Management System?
A beginner's guide to managing documents from paper to intelligent automated workflows.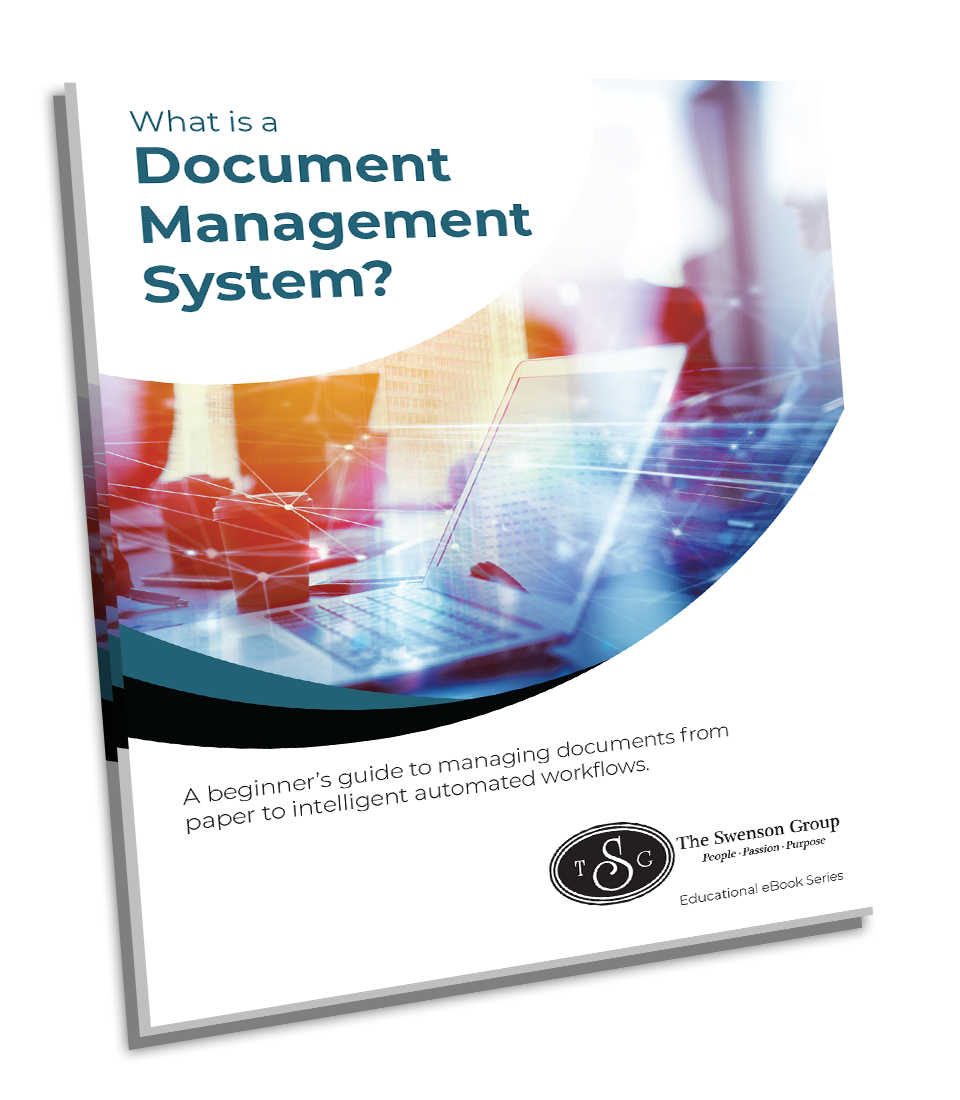 7 Avoidable Mistakes Most IT Managers Make
Popular eBook for IT leaders and Business Owners.