Data is a valuable commodity, and cybercriminals are always on the lookout for new and innovative ways to steal it. Nearly half of all cyberattacks now target small and medium-sized businesses, and when attacked, many of them cannot recover. It's important that networks are designed with an eye towards data security, and that includes choosing a printer with tools to help.
Authentication
Print authentication can – and should – take place at several steps in the print process. Users should require a password, PIN number, or other identifier to release their the print job from the printer. This reduces the risk of unclaimed print jobs sitting on the printer tray, leaving your data open for theft.
Modern printers also scan and digitize files, which can help your company operate more efficiently and securely. By requiring a password to scan documents or to access digital files, you are adding additional layer of protection to your valuable data.
Encryption and Cloud Access
Anytime your data is transmitted over a network, it is vulnerable to being stolen. Encrypting your data makes any stolen information useless to the hackers. Your printer should automatically encrypt any data transfers, whether it's information being printed or data heading into the cloud for storage.
Multifunction printers can also provide automation for cloud access. This eliminates the risk of human error, or employees using unauthorized cloud services, which can also increase your security.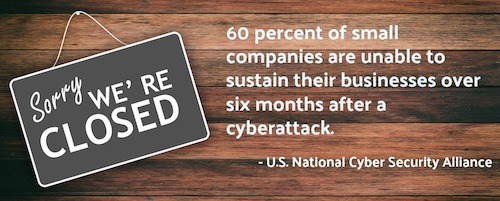 Data Clearing
Most printers have a hard drive which can store information, making them a prime target for data thieves. It is essential for your security that the hard drive gets cleared off periodically. Look for a printer that does this process automatically or makes it easy for you to do regularly.
Activity Logs
One of the biggest risks to your printer security is allowing open access to your network. Whether by accident or malice, an authorized user can compromise your data, leaving you suffering the consequences. A printer that automatically logs all activity can help you track down how and why your employees are using your printers, allowing you to see any concerning activity.
Printer security is essential in today's world. With cybercrimes on the rise, you cannot be too careful with your data. By making sure your printer is equipped with the latest security features, you can take important steps towards keeping your data safe. For more ways to keep you data safe, download our free ebook 9 Hardcopy Document Security Risks or contact us today!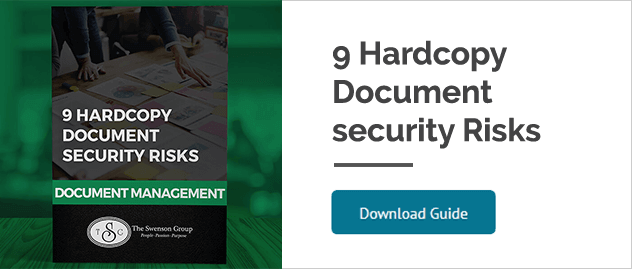 Contact TSG
1 888.234.2077
request@theswensongroup.com
207 Boeing Court
Livermore, CA 94551
United States