No doubt about it, the world has changed as a result of COVID-19. Every element of our lives has changed, from how we engage with one another, to how we work. Back in early May, Microsoft CEO Satya Nadella observed that "we have seen two years-worth of digital transformation in two months."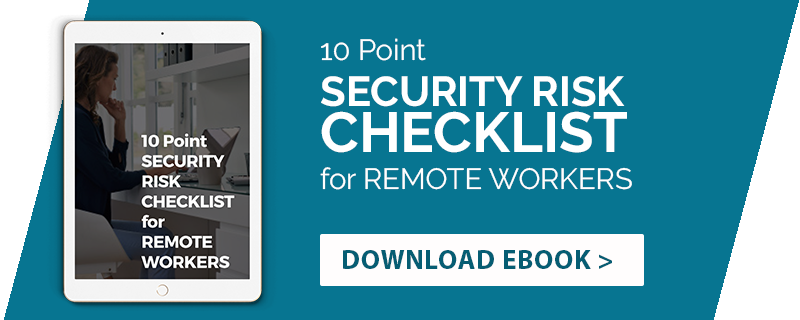 Post-COVID, how we work will be forever different than it was pre-pandemic. Here are five areas of the workplace that we can anticipate will be forever changed.
Remote Work Will Continue – Perhaps the largest impact will be the percentage of us continuing to work from home. According to Gartner, 74% of CFOs expect to transition a number of on-premise workers to permanent remote work in the aftermath of COVID-19.
Increased Reliance on Technology – This pandemic has brought home the importance of workplace software that includes video conferencing and collaboration tools. It became a business necessity during the lockdown and as at least some of us return to the office, we'll continue using this software in ever-expanding ways.
Video is Part of the Day – Video is now a fully integrated element of our workday. Most of us got used to using video quickly and now there's no turning back.
Office Restructured – For companies that continue to promote an in-office environment expect to see dramatic changes. A socially distant office may contain directional arrows on floors, barriers between desks, and might require employees to pass a health check before returning to the office.
E-Learning for All – Organizations know that up-skilling and right-skilling are essential for innovation. Companies will increasingly incorporate e-learning platforms to ensure their teams are building the new skills needed to compete in a post-COVID workplace.
It's no longer if the traditional ways of working will change, it's how much. By preparing your workforce for a remote future, whether it is an entirely remote solution or not, you can set yourself up to survive and thrive in these difficult times and continue to navigate the post-pandemic new normal.
If you're ready to learn more, ask us about our solutions designed to keep your business moving ahead as you navigate the changes sure to come in the coming weeks and months. We're always here and ready to answer your questions and design the perfect solution for you.
Contact TSG
1 888.234.2077
request@theswensongroup.com
207 Boeing Court
Livermore, CA 94551
United States