If you're like many businesses today, cyber security is at the top of your priority list. Hackers are constantly finding new and creative ways to infiltrate company data which can make it difficult to stay on top of the latest cyber threats to your business. Here is a list of some of the most common attacks today:
Malware – This general term describes any malicious software, including viruses, that aims to damage your computer or network.
Phishing – As one of the most common types of attacks, phishing uses email pretending to be from a trusted source to get the user to click on a malicious link and/or provide sensitive information.
Denial of service – A DoS attack aims to disable your website or network by flooding it with requests that can't be completed. This overwhelms your resources, and blocks legitimate requests from getting through.
Back door – Coders often leave a "back door" in a program to allow future access that bypasses security protocols, such as for troubleshooting. However, back doors can also be created by malware. Hackers can exploit a back door to enter your system.
Man in the middle – When two computers communicate, a man in the middle attack can occur by intercepting this data from the sender before transmitting it to the receiver. This data is then compromised. Strong encryption can help mitigate the effects of a man in the middle attack.
Dictionary attack – This is a type of brute-force method of guessing passwords, systematically trying common words and phrases to log in to your account.
Logic bomb – Viruses and other malware can be programmed to activate based on a specific trigger, such as a date. This type of malware is called a logic bomb.
Visual hacking – Not all hacking is high-tech. Visual hacking relies on in-person access to sensitive data. This can be from documents left on the print tray, unattended workstations left logged in, or passwords written down and left on desks or monitors.
Zero-day attack – Software often has unknown flaws that can be exploited by hackers if they discover it. The date of this discovery is called "zero-day", and attacks based upon it are called zero-day attacks.
With these terms in mind, you should have a better idea of the types of cyber risks your company faces. These concepts can be used to help you create a comprehensive security protocol that will guard against the most common threats.
Contact The Swenson Group today and discover the vulnerabilities in your print environment with a no-obligaton IT assessment.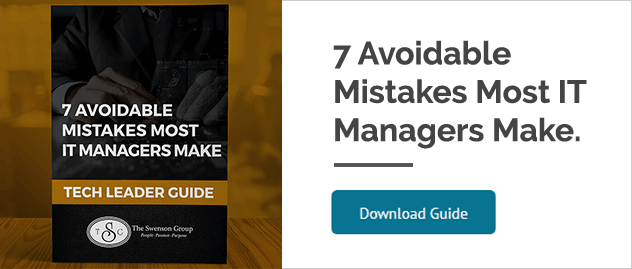 Contact TSG
1 888.234.2077
request@theswensongroup.com
207 Boeing Court
Livermore, CA 94551
United States