When it comes to data security, many small and medium-sized businesses have the misconception that cyberattacks and data breaches only happen to large corporations and financial institutions. However, truth be told, SMBs are often the target for cyberattacks simply because they don't believe they are in danger.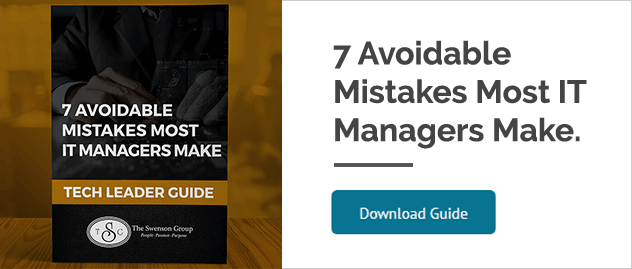 Data reveals that small to medium-sized businesses actually comprise a large portion of those affected by cyberattacks, and this is typically because they lack a sufficient IT security budget and/or don't have a data security policy in place.
When a business is unprepared for a cyberattack, the repercussions from such an attack can be devastating, causing some businesses to need to close their doors for good. Data has shown that 60 percent of small to medium-sized businesses that experience a data breach end up having to close their doors within 6 months of the cyberattack.
Considering the wide range of today's threats, skilled and high-demand resources are required to proactively monitor and maintain a strong security front. While most SMBs don't have these resources to allocate towards security on their own, partnering with a Managed IT Services provider can be a wise investment.
By partnering with a Managed IT Services provider, SMBs can protect their businesses with round-the-clock network monitoring and crucial patches and updates. SMBs also don't need to invest time in becoming IT experts as they can leverage the expertise of their  Managed IT Services partner for custom solutions that uniquely fit their security needs.
While some SMBs are reluctant to partner with an IT services provider because of the perceived expense, it's important to remember that this partnership will likely be less expensive than the cost of a data breach that could put a company out of business.
Contact us at The Swenson Group to learn how a Managed IT Services partnership can greatly strengthen your organization's security.
Contact TSG
1 888.234.2077
request@theswensongroup.com
207 Boeing Court
Livermore, CA 94551
United States