Change is never easy, and that is why so many of us resist it. This struggle is especially apparent when an organization makes the decision to do away with their outdated technology. Leaving the comfort zone of technology used for years, despite all the promises that new systems and applications bring, can be a hard. However, understanding the risks of holding onto outdated equipment and software might help make the prospect of a change a little easier. Here are five risks your organization should consider when deciding to continue using legacy technology.
Risk #1 – Stolen or Leaked Data
Over the past decade there have been numerous high-profile data breaches with many linked to using legacy technology. If you are still using outdated software or equipment, it makes it much easier for cybercriminals to get into your system and gain access to your confidential data and that of your customers.
Risk #2 – Loss of Reputation
Companies who have experienced data breaches often find themselves having to repair their reputation and public perception. Often, organizations experience great financial losses and unfortunately, some end up filing for bankruptcy or never recovering.
Risk #3 – Maintenance Expense
Upgrading to new equipment can be expensive. But so is maintaining outdated and somewhat obsolete equipment. At some point, it may be impossible to find parts or technicians that can repair older systems. Software also has a shelf-life where eventually it will no longer be supported or updated by its developers.
Risk #4 – Unreliable Systems
As Southwest Airlines and Delta Airlines experienced, legacy technology can make your entire system unreliable. Within weeks of each other, these two airlines had to ground thousands of flights due to two separate router failures.
Risk #5 – Compliance Problems
Using legacy technology puts organizations at risk of running afoul of certain compliance standards. For example, healthcare providers are required by federal law to comply with HIPAA rules for protecting patients' personal information. If this information is leaked or stolen, these organizations can be subject to severe financial penalties.
Walking Away from Outdated Technology for the Win
When you consider the risks of holding onto legacy technology and the real-world complications of doing so, there is no denying that walking away from it might not be so easy at first. But, in the end, it will be a win-win situation for all involved. Newer technology can offer your business efficiency, security and reliability. Give us a call and let us show you the benefits of retiring your old technology!
What is a Document Management System?
A beginner's guide to managing documents from paper to intelligent automated workflows.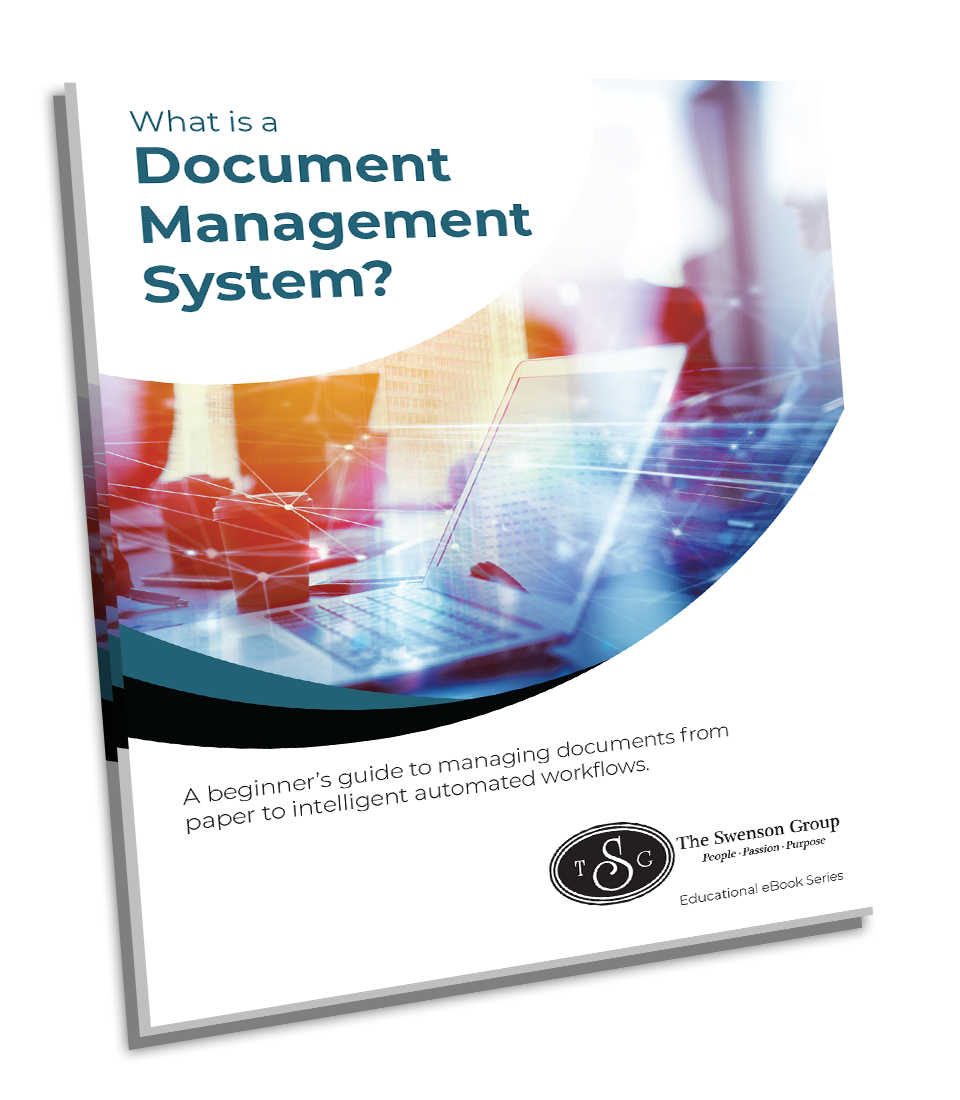 7 Avoidable Mistakes Most IT Managers Make
Popular eBook for IT leaders and Business Owners.