Your phone system is an important part of your operation. If you're considering an upgrade, you need to ask and answer several important questions like… Is this the right time to upgrade? Will the effort be worth the expense? Am I really missing out on features if I don't upgrade?
If you're on the fence about replacing your current phone system, here are some key signs that it's time to upgrade!
Your Current System is Costing You Too Much
Is your current phone bill high or unpredictable? Upgrading your legacy system to a new Voice over Internet Protocol, or VoIP system is a great way to cut costs. The operating cost of a legacy system can add up quickly when you factor in on-site equipment, maintenance, licensing and technicians. Switching to a cloud-based VoIP system can save you up to 60% off your phone bill, almost immediately!
Your Old System is Obsolete
Every time a piece of your old system fails, it gets harder to find the parts (and technicians) needed to fix it. If you want to add advanced features like a CRM, new office phones, or internal collaboration tools, it probably makes sense to consider an upgrade.
Your Old System Won't Scale
Is your business expanding or adding new locations? Is it getting more complicated or expensive to add new phone lines? If you answered yes, you're probably ready for a new system. VoIP technology is easy to scale and your system can grow right along with your business.
You Want Unified Communications
If your old system exists independently from your other business communications consider a VoIP solution. VoIP can integrate with your other business communications including email, chat, text messaging, and web, audio, and video conferencing. A unified communications solution lets you run all of your systems and tools from the same software and dashboard. It streamlines both your internal and external communications.
If it's time to upgrade your phone system, why not choose one that gives you the flexibility, scalability, features, and pricing that will support your business as you grow. Are you ready to learn more? Call us today and learn why a TSG VoIP solution is the right choice for your business.
You knew your business technology was important before the pandemic. Now it's more important than ever! Download our 2021 Technology Survival Guide to learn about the most common tech challenges businesses face today and our solutions to help your business thrive!
What is a Document Management System?
A beginner's guide to managing documents from paper to intelligent automated workflows.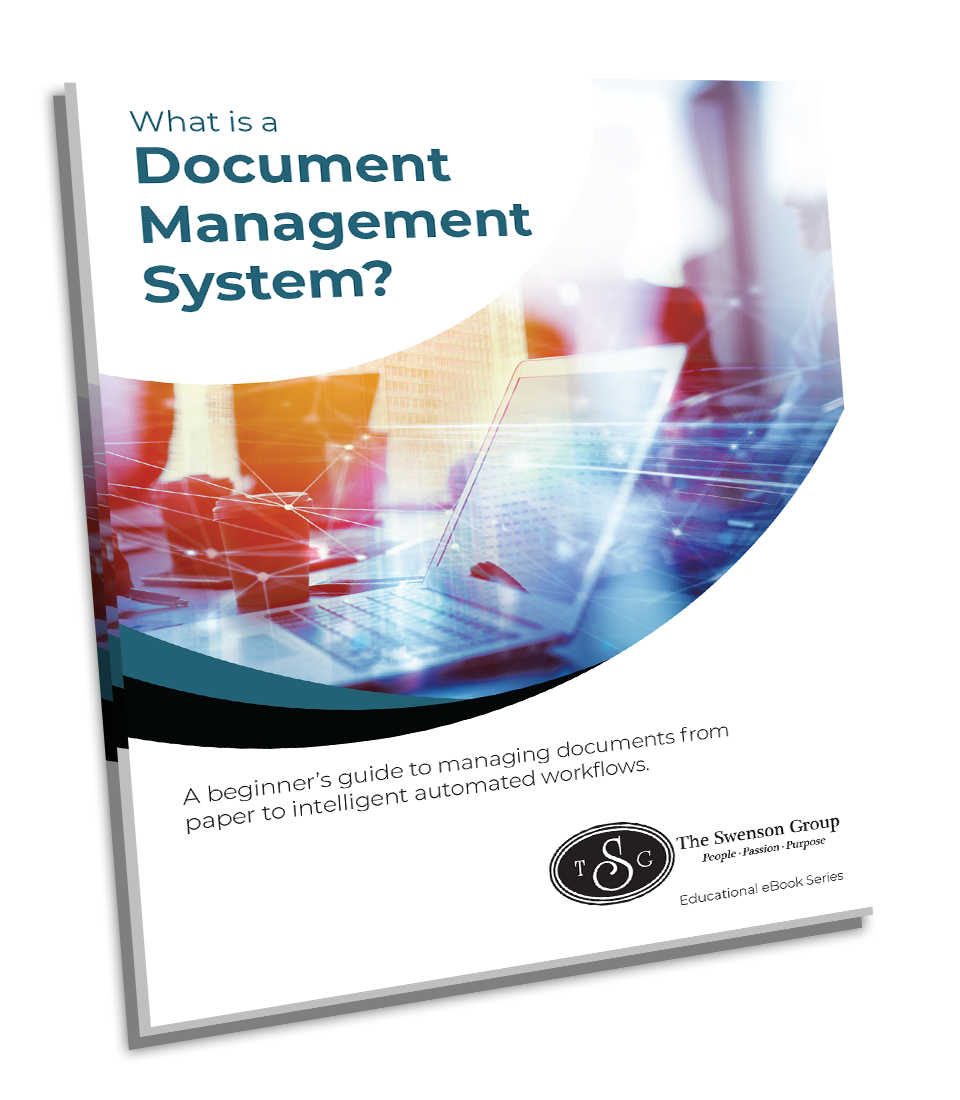 7 Avoidable Mistakes Most IT Managers Make
Popular eBook for IT leaders and Business Owners.