In 2021, TSG was recognized for the 14th consecutive year with the prestigious Pro-Tech Award for its outstanding service department!
The Swenson Group Is Again Recognized for Outstanding Service
The Pro-Tech Service Award recognizes Konica Minolta dealers able to show their exceptional commitment to creating an exemplary customer experience including support and customer satisfaction. It's a symbol of quality and an assurance you'll receive professional, reliable service and maximum performance from your office products.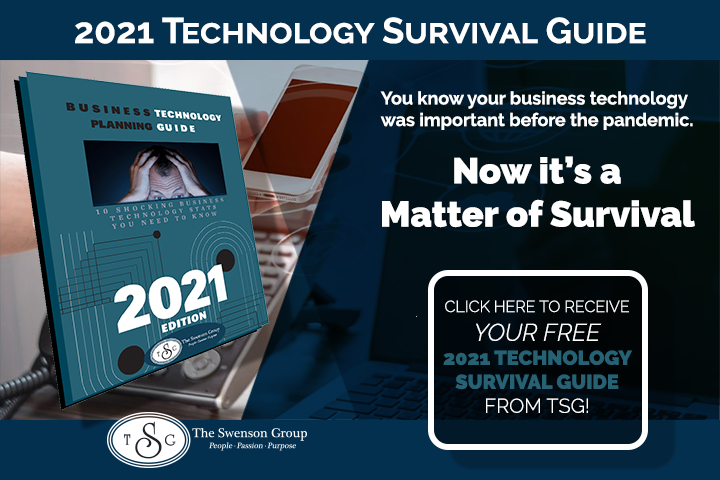 The Pro-Tech program requires dealers to complete strict training and extensive, servicing criteria. This ensures that they are providing the highest levels of device and customer support for Konica Minolta products in the field. Certified dealers are subject to, and must allow, random inspection at customer locations for their Konica Minolta products to verify that the customers are satisfied with the level of service and the products are well-maintained.
To earn the Pro-Tech standard, each area of our operation was evaluated. This included inventory control systems, technical expertise, dispatch systems, management skills and customer satisfaction ratings.
Customer Benefits of Partnering with TSG
When you partner with The Swenson Group, you'll experience the benefits of working with a Pro-Tech certified dealer, including:
Consistently low service response times
Team of Konica Minolta trained and certified technicians
Increased level of advanced training
Higher average number of years servicing Konica Minolta equipment
You'll also enjoy access to our Priority CSC Hotline for improved Field Support including:
Improved average level of first call completion
Higher level of customer experience
Proactive service options and system-generated, device accurate invoicing with Bizhub vCare
Remote diagnostics
If good service on your MFPs is important to you, look no further than The Swenson Group! If you want to work with a company that picks up the phone, returns your calls, cares about your business, and whose processes undergo a stringent validation every year, give us a call!
When you partner with us you're assured to enjoy professional, reliable service, and maximum performance from all of your office products.
What is a Document Management System?
A beginner's guide to managing documents from paper to intelligent automated workflows.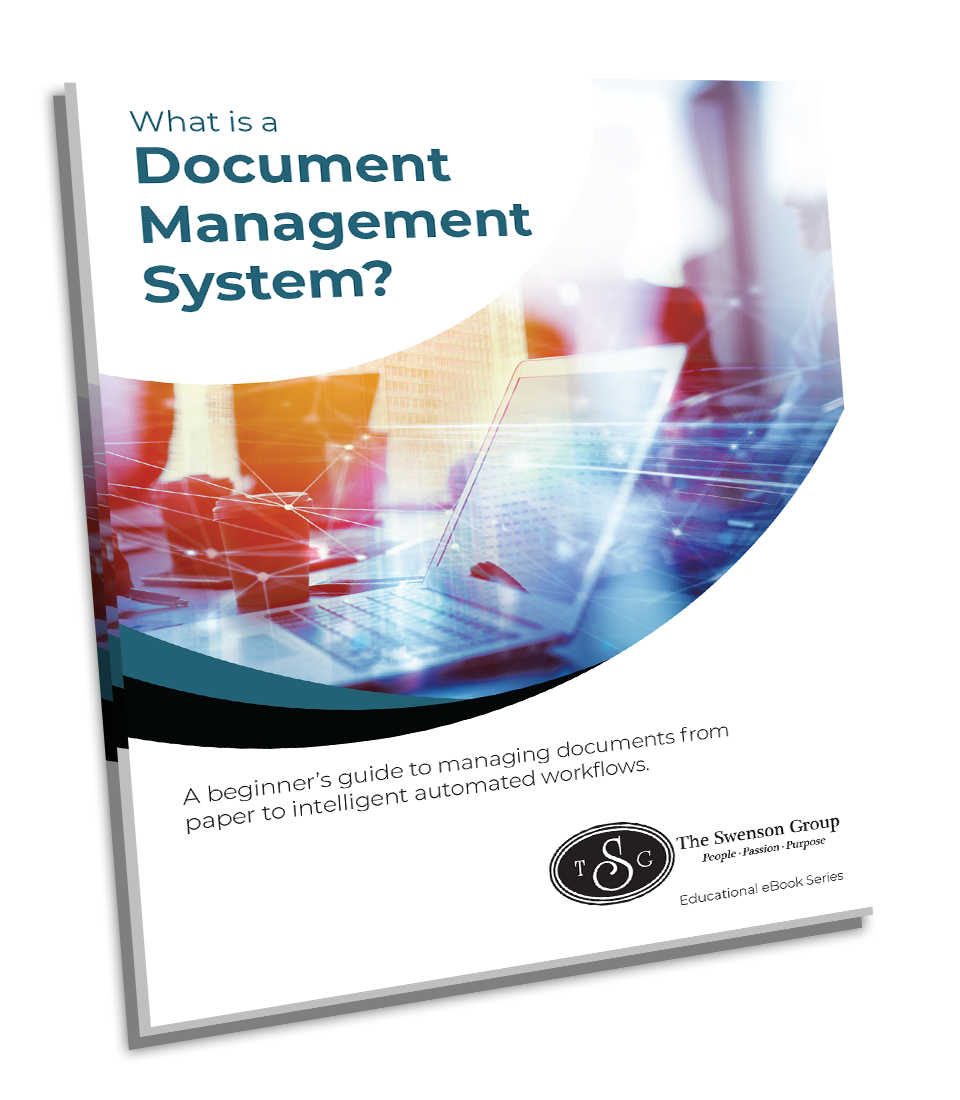 7 Avoidable Mistakes Most IT Managers Make
Popular eBook for IT leaders and Business Owners.