Whether they're paper or electronic, documents are a vital element of every business. However, managing all of that information can be challenging and time-consuming. Whether your business is small or spread out over multiple locations, a document management system (DMS) can offer many benefits to your business.
Here are some of the key benefits your business can enjoy with a document management system.
Reduced Storage Space
Paper takes up space, and at today's costs, office real estate is expensive. A software-based document management system can reduce the need for file cabinets, storage bins, and boxes, freeing up valuable office space.
Enhanced Security
Keeping your sensitive data safe is job one. A DMS provides better security for your sensitive information. Document access can be controlled for different groups or individuals. Plus, document management systems leave an audit trail – so you'll know who viewed a document, when it was looked at, and any changes that may have been made. Managed documents are traceable, and can be tagged for automated alerts.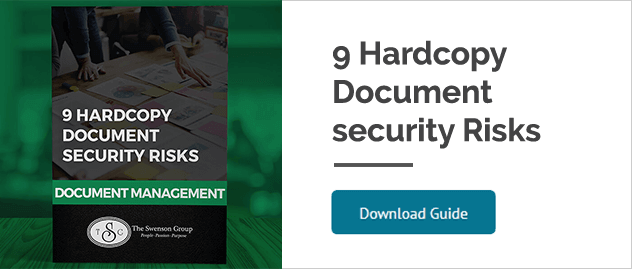 Better Compliance
For some businesses, regulatory compliance can be a complex issue. Non-compliance can lead to fines, license problems, or even criminal liability. A DMS can reduce those risks. Records retention schedules can be automated, and new documents can be easily classified and securely stored.
Fast Retrieval
Did you know on average it costs $20 in labor to file a document, $120 to find a misfiled document, and $220 to reproduce a lost document? Searching for documents is time-consuming! A DMS can be a powerful time-saving tool. Documents can be retrieved quickly by a word or phrase, index categories, and more. In fact, as long as you have an Internet connection, you can access the documents you need.
Backup and Disaster Recovery
With a DMS and a backup and disaster recovery plan, your documents are protected from fire, flood, and other disasters. In the event of a disaster, you can be back up and running in hours, not weeks.
The right document management system can bring a host of benefits to your office. Give us a call and let us show you how a document management system can help you improve business processes, increase efficiency, and keep your sensitive data safe and secure.
What is a Document Management System?
A beginner's guide to managing documents from paper to intelligent automated workflows.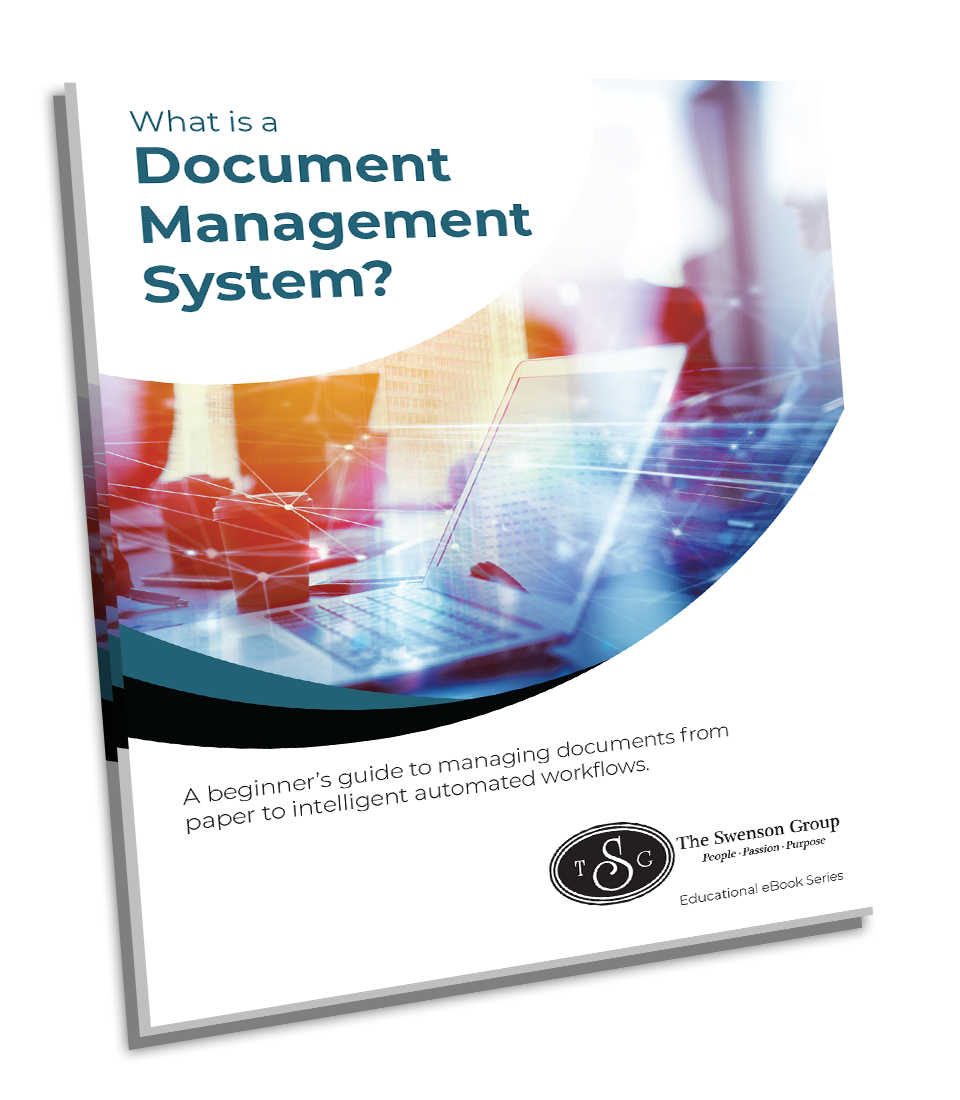 7 Avoidable Mistakes Most IT Managers Make
Popular eBook for IT leaders and Business Owners.