Phishing scams are one of the most insidious online threats. Phishing is a form of attack where a cybercriminal, masquerading as a trusted person or company, sends an authentic-looking email to trick an unsuspecting recipient into revealing coveted information.
The email might use language that makes it appear legitimate, may ask for confirmation of personal account info, or prompt the recipient to open a malicious attachment that could infect their computer with a virus or malware.
Here are a few key ways to spot a phishing attack:
The Email Asks for Personal Information
Let's say you receive an email that looks authentic. Maybe it matches the internal email style of your employer, or it's from an external source you're familiar with like your bank. Hackers will go to great lengths to make their emails look legitimate. However, when this email includes a request that's out of the ordinary, it's a pretty solid giveaway that it's a scam.
Keep an eye out for emails that ask for personal information, like bank details or login passwords. Do not reply or click any links. If you think it might be real, contact the organization directly by phone to confirm.
The Sender Doesn't Have a Domain Email
Often phishing emails come from an address that looks legitimate. At a glance, it may look real, but if you check the email address by hovering your mouse over the 'from' address you might be surprised. Make sure no alterations (like additional numbers or letters) have been made. A red flag is when the email domain doesn't align with the organization.
It's Poorly Written
You can often spot a phishing email just by the use of language. Check for spelling and grammatical mistakes or strange "turns of phrase."
Suspicious Attachments
If you receive an email from a company that contains an unexpected attachment, be careful! It could contain a virus, a malicious URL trojan, or malware. Even if you think it's legitimate, scan it with antivirus software before opening.
It's Panic Inducing
Phishing emails may try to instill panic, for example claiming that your account information has been compromised and asking you to send login details. Take time, think about it, and contact the sender via phone. When in doubt, throw it out!
Educating yourself and learning to recognize the signs of a phishing email is the key to staying safe online. By recognizing phishing emails, you can avoid many problems and keep your business, systems, and network safe from cyber criminals. Talk to us to today about our Managed IT solutions that will keep your business data safe.
Join us on February 23rd at 1 pm EST as we explore the three pillars of cybersecurity –  security monitoring, vulnerability management and managed security awareness training – and how you can focus on your core business knowing it isn't susceptible to attack.  Click here to register for this important webinar hosted by Konica Minolta.
What is a Document Management System?
A beginner's guide to managing documents from paper to intelligent automated workflows.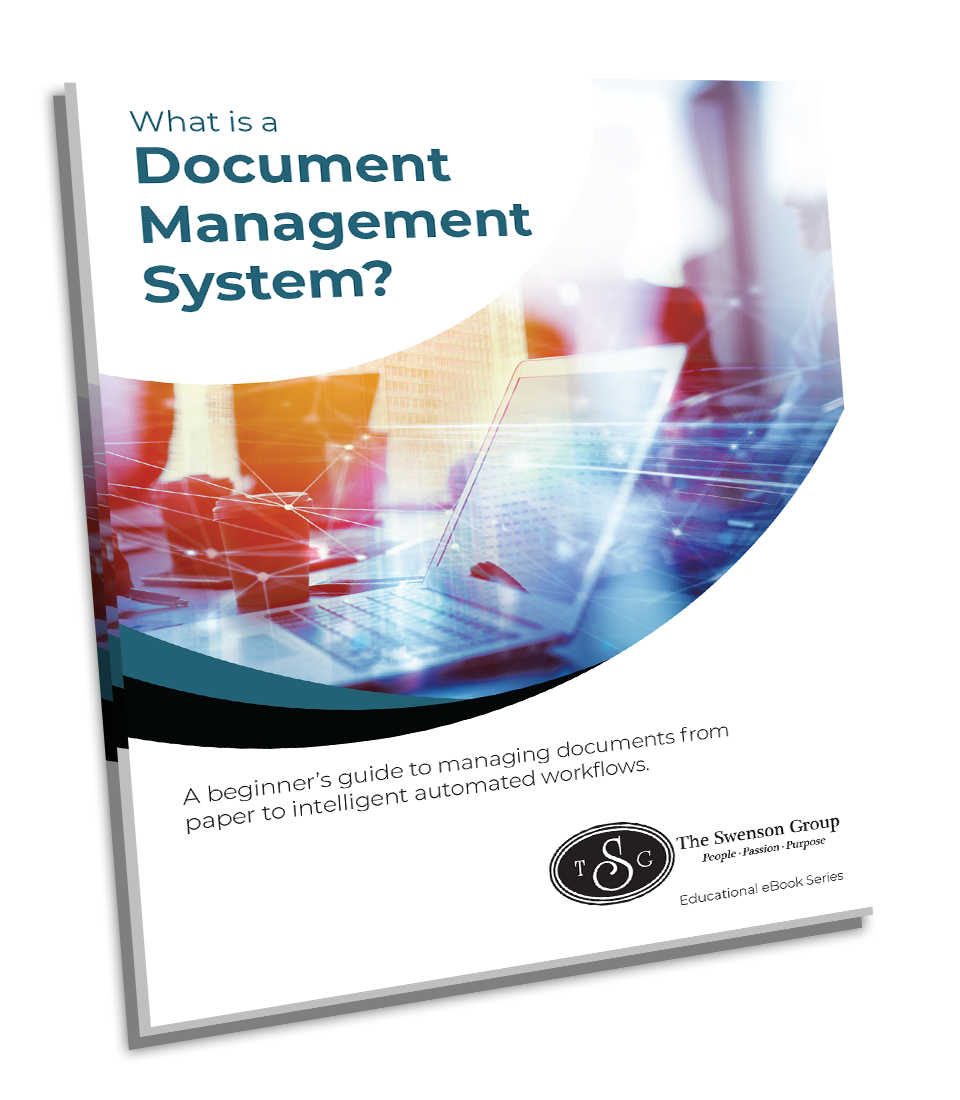 7 Avoidable Mistakes Most IT Managers Make
Popular eBook for IT leaders and Business Owners.