For some companies, transitioning to the cloud can feel like a big change. Understanding cloud computing and the numerous benefits it can offer your company is often challenging.
Here are six common cloud computing questions we often get asked, along with the answers.
What is Cloud Computing?
Cloud computing is the process of using a network of remote internet-based servers to store, manage, and process data instead of hosting it on in-house, local servers. This can significantly reduce your company's capital investment in IT.
How Do I Know if it's Right for My Business?
Answering these questions can help determine if the cloud is a good fit for your business.
Service –How important are reliability, flexibility, and security to your business? Is your current IT solution meeting your needs?
Technology Needs– How many users? What is the geographic location of your users? Does your team need remote access?
Cost –Are you comfortable with the current cost of your in-house solution? What about upgrade costs?
Migration– When was your last significant capital expenditure? Do you have vendor commitments that may prevent cloud migration?
How Should I Prepare for the Cloud?
Many businesses don't consider what they may need to put in place before migrating to the cloud. For the most part, your provider will handle the transition. However, one of the top considerations is your network bandwidth. Cloud computing can put a strain on local internet connections so upgrading may be necessary to increase connectivity.
What Functions Can I Move to the Cloud?
There are many options available. It depends on your business needs and overall strategy. You can migrate your entire IT or a single task. Businesses often use the cloud for data backup and applications-based workloads.
Will I Need Additional IT Staff?
One of the benefits of working with a cloud services provider is that they will handle your transition. However, your in-house team can help make the transition smoother.
What Type of Security Does the Cloud Offer?
Today, security is a major consideration. Good cloud providers have numerous security protocols in place so that your data is secure and can be restored in the event of an attack. Tactics include encryption and identity management.
The cloud offers businesses a range of benefits, including improved productivity, flexibility, better collaboration, and cost savings. Working with a good cloud-services provider can make transitioning a smooth process.
Ready to learn more? Call today and let us show you how transitioning to the cloud can help you grow your business!
What is a Document Management System?
A beginner's guide to managing documents from paper to intelligent automated workflows.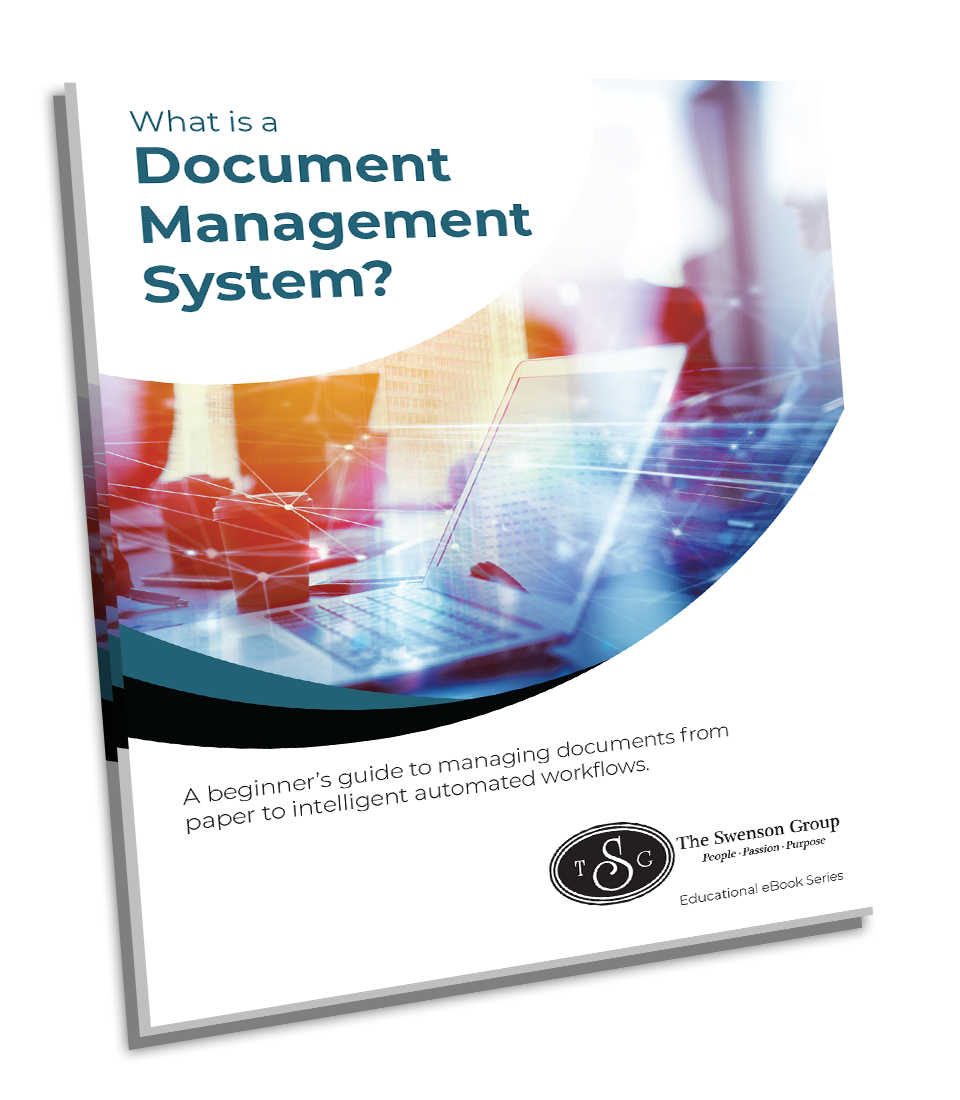 7 Avoidable Mistakes Most IT Managers Make
Popular eBook for IT leaders and Business Owners.