An unsecured network is like an open door to your company – and your valuable data. With so much at stake, it's essential to take steps to make your network more secure. Here are some steps you can take to protect your network:
Keep Anti-Virus Software Updated – Anti-virus software is an essential tool to keep your network safe. This software analyzes websites, downloads, and other risks in real-time, alerting the user to any dangers. Since hackers are constantly devising new ways to break into networks, it's important to keep your anti-virus software up to date.
Use a Firewall – A firewall is a piece of software that controls traffic seeking access to your network. Before allowing data to enter or leave your network, the firewall checks it to be sure it's following a prescribed set of conditions. This can help prevent unauthorized access to your network.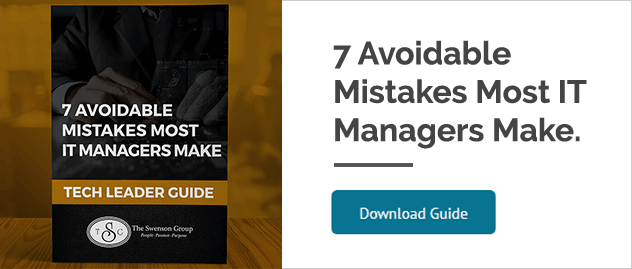 Use a VPN – Virtual private networks (VPNs) are an essential tool if you have employees connecting to your network from mobile devices or home offices. Without a VPN, if an employee logs on from an unsecured connection, the data transmitted could be easily intercepted, and hackers could gain access to your data and network.
Change Passwords Regularly – Passwords are a common authentication tool, but very often can be hacked over time. By requiring password changes at least every 3 months, you can help keep your network more secure. Of course, passwords are only good if employees are choosing strong ones; set up protocols requiring letters, numbers, and symbols for added security.
Train your Employees – All the security you add to your network won't matter if your employees aren't following best practices. Conduct regular training to be sure everyone is on board with your security protocols.
Managed IT –  Security can be a full-time job, keeping on top of the changing threat landscape, and keeping all devices up to date. Many businesses that lack the resources internally, partner with a Managed IT Services provider for their IT needs. With the expertise and resources necessary, a Managed IT Services provider can keep your network secure and running efficiently.
Network security should be one of your top concerns. There are many steps you can take to make your network more secure, and a Managed IT services can help. Contact us today for a free, no-obligation IT assessment. We can help identify gaps in your network security and provide you with solutions to keep your data safe.
Contact TSG
1 888.234.2077
request@theswensongroup.com
207 Boeing Court
Livermore, CA 94551
United States