Data breaches are an everyday occurrence these days, and can often be traced to stolen or weak passwords. Once a hacker guesses or steals your password, they have an open door to your network and your data. Here are some tips for better password management and a safer network.
1. Use longer passwords
The longer the password, the harder it is to crack. Try using a phrase or sentence, rather than a single word. The more characters you add, the harder it is for an automated program to guess it.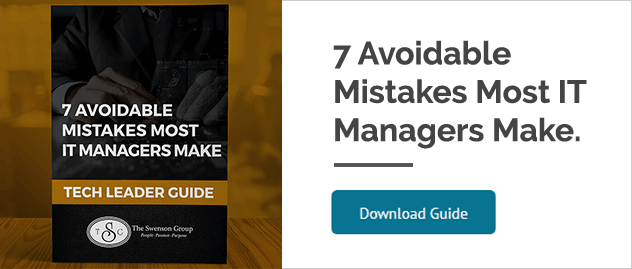 2. Block common passwords
There are certain passwords that are so common that hackers use them as their first attempts. These passwords should be blacklisted, so your employees cannot use them to protect their accounts. You may also consider limiting the number of failed login attempts to block other brute-force attacks.
3. Use two-factor authentication
Passwords aren't your only method of protection. By adding two-factor (or multi-factor) authentication, you can add an extra layer of security. After entering a password, the user is sent a one-time code or USB token. Using two-factor authentication makes it much harder for hackers to gain access to the account.
4. Encrypt passwords
When you encrypt passwords or data before transmission, it enhances your security. If a hacker intercepts the transmission, they will be unable to decrypt it, thus rendering it useless.
5. Train your employees
The weakest link in network security is often the human element. People tend to write down passwords, share passwords, or use unsecured passwords without realizing the security risks. By taking the time to train your employees, you are helping to impress upon them their part in keeping your data secure. Getting your employees on board can make a big difference in your security.
It's important to protect your network with passwords, but in a way that will stop hackers in their tracks. Long passwords and encrypted passwords, two-factor authentication, and employee training can all help increase the strength of your security. Your network is only as strong as its weakest password.
Let us show you how to keep your network protected and your data secured. Contact us today for a no-obligation IT Assessment and let's start the discussion.
Contact TSG
1 888.234.2077
request@theswensongroup.com
207 Boeing Court
Livermore, CA 94551
United States