For many companies, print is a necessary expense to get the job done right. However, print can have many hidden costs, often tied to the inefficiency of the print environment. By realizing where you may be losing time and money you can improve your print environment to operate at peak performance.
No Organized Purchasing
When you don't have a print purchasing strategy, you could end up with a lot of printers, all requiring different types of supplies and services. Often these purchases are made out of necessity rather than part of a larger plan making costs higher than they need to be. Similarly, if you don't organize your supply purchases, costs can climb as over-purchased toner lies forgotten in a cabinet.
By creating a cohesive purchasing plan, you will only buy the printers your company needs, cutting down on excess spending, storage and electricity costs. Supply purchases will be planned to line up with your needs.
Wasteful Printing
From documents that sit on the print tray to unnecessary color printing, money is wasted every day on printing that shouldn't have happened. You can cut back on these expenses in a number of ways, such as limiting color printing only to certain departments or tasks. Other solutions, such as pull-printing will also help cut down on unnecessary printing, and enhance your security too.
Overburdened IT Team
Is your IT team the go-to resource for all of your printer problems? Your IT team has a lot of responsibilities, but printer maintenance and troubleshooting shouldn't be amongst them. Outsourcing your printer maintenance and servicing can reduce the burden and you'll have a print fleet that you can rely on.
For many companies, getting print costs under control with the help of a Managed Print Services provider can result in a 30% reduction in their annual print spend. An MPS provider can analyze your current environment and  make suggestions for organization, purchasing, document workflows and security.
With a few changes, you can get your excess print spending under control and spend more time growing your business! Contact us if you'd like to learn more, or download our free Office Print Policy to start saving right away.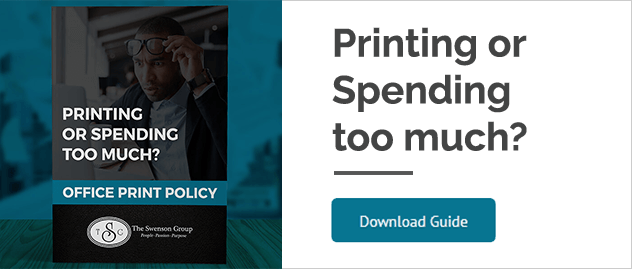 What is a Document Management System?
A beginner's guide to managing documents from paper to intelligent automated workflows.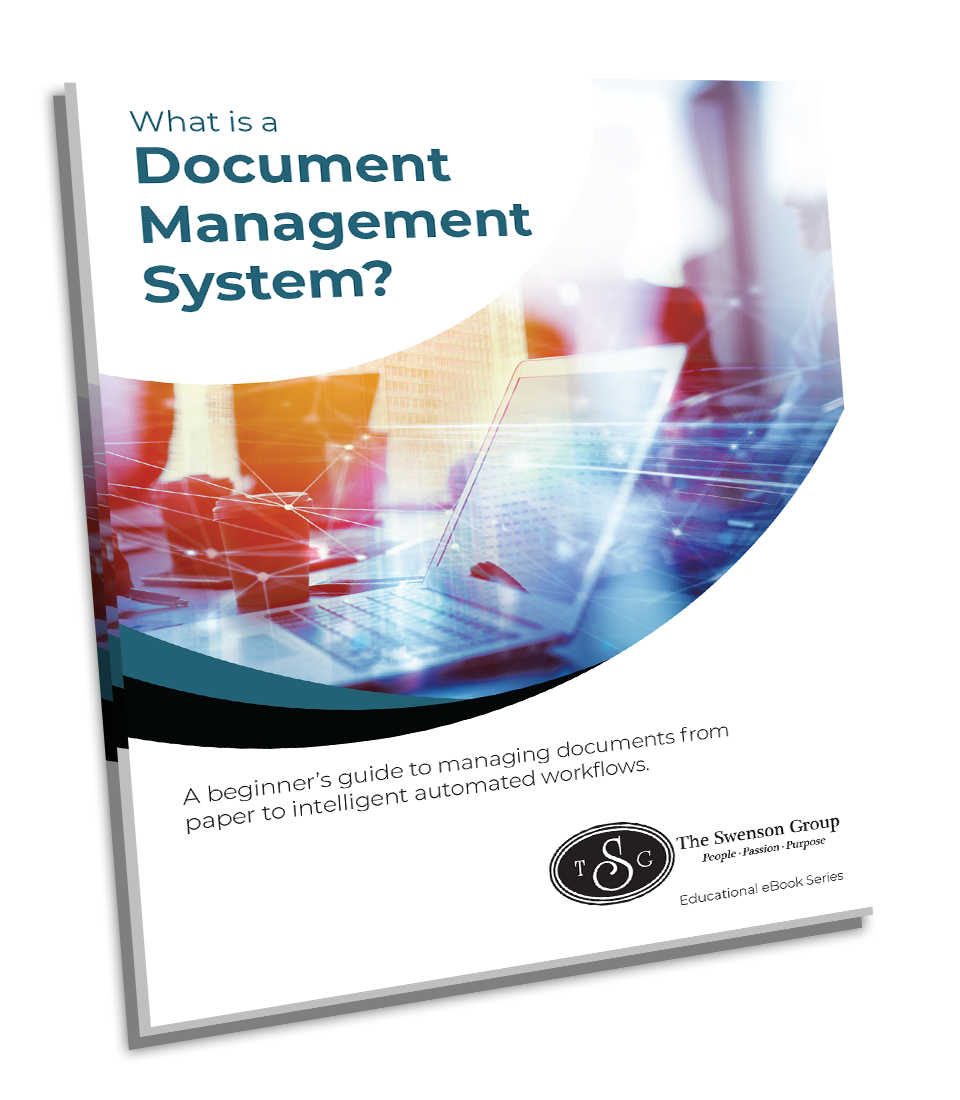 7 Avoidable Mistakes Most IT Managers Make
Popular eBook for IT leaders and Business Owners.