Do you have a formal print policy in your office? In most businesses a print policy tends to fall to the bottom of the priority list. However, a print policy can help to define the parameters for printing within your company and can begin to yield savings immediately upon implementation.
Before you begin developing your office print policy, here are some important questions you should ask yourself to ensure success:
What are the printer default settings? – Under normal circumstances, all office printers should be set to double-sided, black and white printing. These settings can be overridden if necessary, but if left as the default setting can yield significant cost savings.
Who can print in color? – Color printing costs more than black and white, and should be restricted to designated departments such as marketing, where color materials are a necessity. For other departments such as accounting or legal, black and white printing is typically adequate.
What is the plan for service? – Have a clear plan in place for troubleshooting basic issues like a printer jam or replacing toner cartridges to cut down on unnecessary service calls and their associated costs.
How do we purchase office equipment and supplies? – Arbitrary purchases can cost more than you think, even if the equipment purchased is on sale. With a well-defined policy in place, you can ensure that any equipment or consumables are in line with your overall plan to maximize your investment.
How are staff informed about print policies and procedures? – Effective communication with your team is important to ensure compliance with your print policy. Regular updates, tips, and ongoing education will keep print costs in the spotlight, while keeping employees engaged and involved in reducing unnecessary spending.
To learn more about implementing a print policy in your office, give a TSG representative a call today! Download our Free Office Print Policy template to help you get started.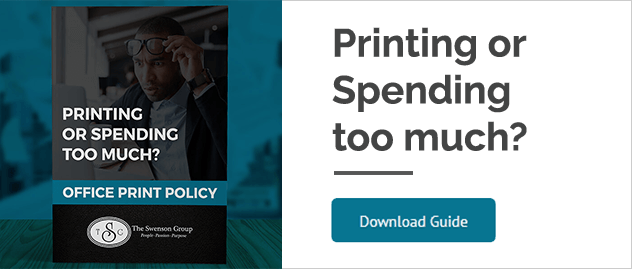 What is a Document Management System?
A beginner's guide to managing documents from paper to intelligent automated workflows.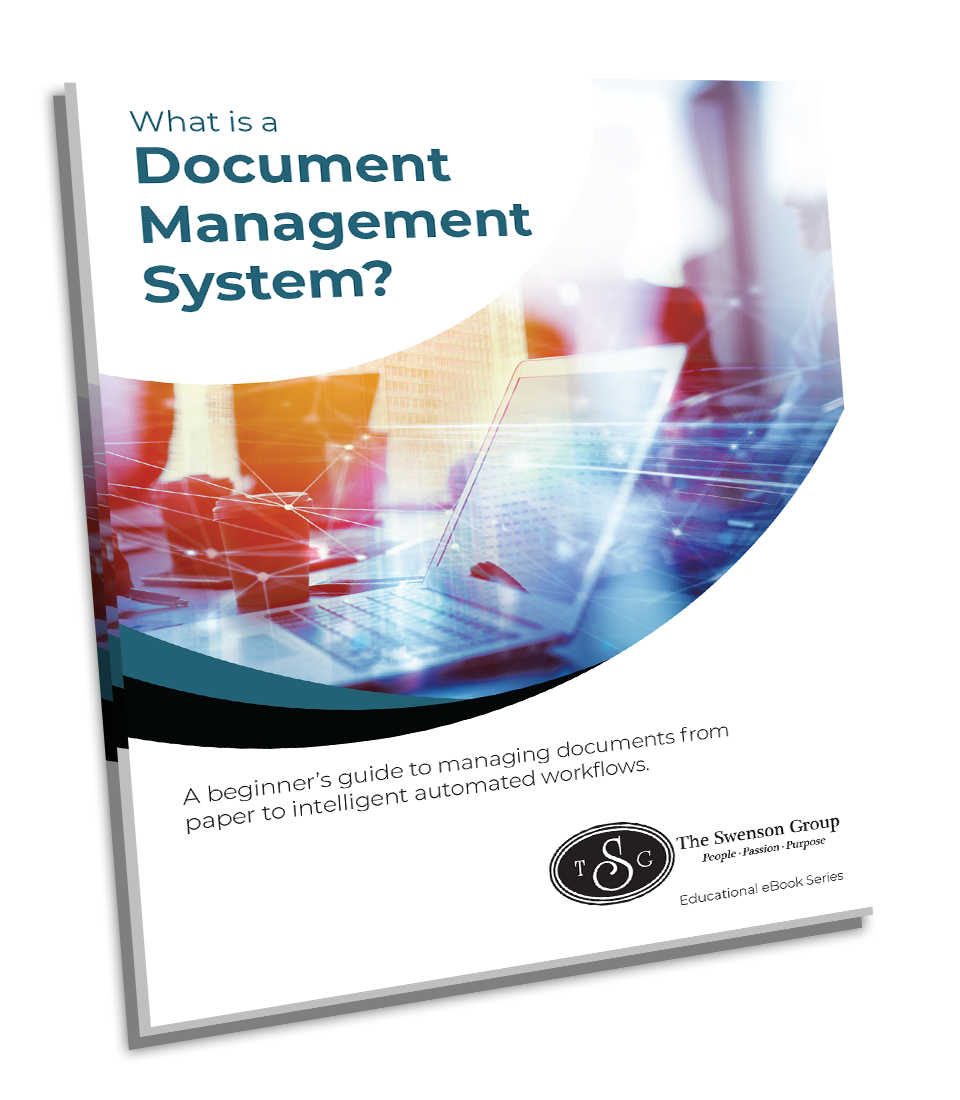 7 Avoidable Mistakes Most IT Managers Make
Popular eBook for IT leaders and Business Owners.