There are many online scams these days, and as they grow more sophisticated, it can be hard to recognize them and stay protected. Here are some of the most common scams out there at the moment, and our tips to stay safe.
Pop-ups
If a pop-up appears on your screen warning of a virus, or threat detected, it is usually a scam. These pop-ups often appear unprofessional and are designed to invoke panic. If you click on them, the risk is that malicious software may be installed on your computer and hackers may try to get you to pay them to "fix" the issue. Fortunately, many virus scanning programs will help guard against these scams.
Phishing Scams
You receive an email from what seems to be a familiar business, such as your bank, college or a retailer you frequent. The message directs you to a site to verify your personal information such as an email address or password—that then steals your information and exposes your computer to an attack by hackers. Never click on a link in an email that you can't independently confirm.
Tech Support Scams
From a call or email, a "company" pretending to be Microsoft or Apple may request remote access to your computer to "fix" a problem they have detected. Computer and software manufacturers do sometimes use remote access to help fix problems – but they never initiate the contact. Always use reliable sources for tech support to avoid being scammed.
Disaster Relief Scams
Fraudsters are always ready to take advantage of a disaster – whether it's a pandemic, or a weather-related event. By posing as a representative from an actual aid organization, criminals will take advantage of a tragedy or natural disaster by asking for donations to an emergency relief fund that doesn't exist…and you unknowingly give up credit card or other e-payment information.
Only give to established, legitimate organizations. Verify the validity of any charitable organization you are considering supporting before you donate.
What to Do if You Get Scammed
If you think you've experienced a scam or suspect one, there are some important steps you can take to help mitigate the damage.
First, report it to the FTC, and they will take action against these cybercriminals. Second, inform others of the scam, especially those who may be vulnerable like older friends or relatives. Also, remember to stay vigilant for scams in your email, and remind others to also.
If you've become a victim, there are additional steps you can take:
Run a full anti-virus scan on your computer or device to identify and remove any suspicious files.
If you gave the scammers any money, call your credit card company or bank to try to recoup any lost funds.
If the scammers have or may have gotten any of your sensitive information, put a freeze on your credit cards, and a fraud alert on your credit report.
You should also file an identity theft claim with your insurance company.
It's essential to stay alert to scams and cyber crimes. But if you do fall prey, you must act quickly to prevent further losses.
Give one of our TSG representatives a call to learn more about our security solutions to keep your data safe.
What is a Document Management System?
A beginner's guide to managing documents from paper to intelligent automated workflows.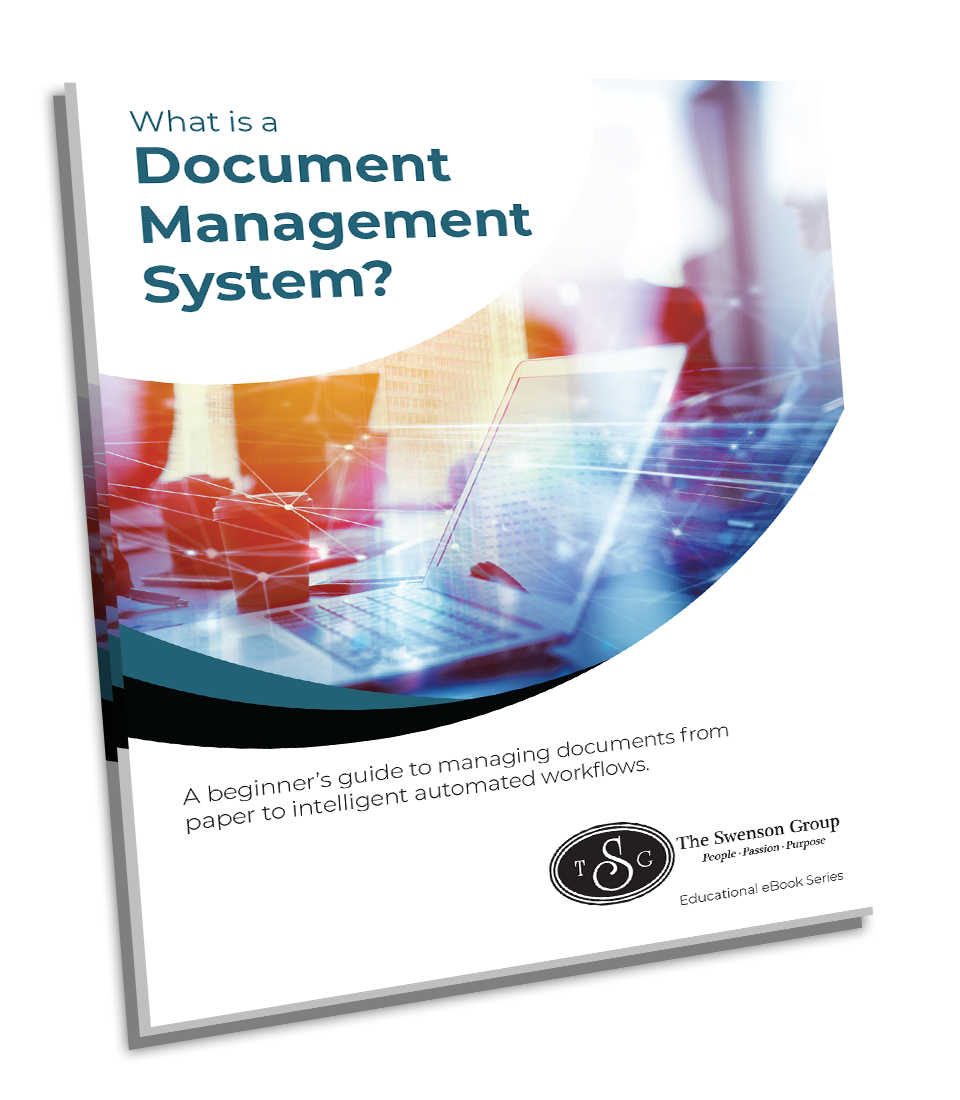 7 Avoidable Mistakes Most IT Managers Make
Popular eBook for IT leaders and Business Owners.