It's been estimated that over fifty-five percent of businesses don't include printers and copiers in their security strategy. A recent study reported that 60 percent of companies have had a data breach involving their printers. Here are five reasons why overlooking the security of your printer could open your business up to the havoc of a data breach:
Network Vulnerability – Even behind a firewall your network may have access points a hacker can exploit. An overlooked printer creates a vulnerability point hackers can access. Once in, they can wreak havoc on your entire network.
Attacks – When a hacker gains access to an unprotected networked printer they have the power to destroy your business. Printers can become "possessed" printing random jobs, transmitting faxes, or even changing all of your settings. Printers are also used for Denial-of-Service (DoS) attacks.
Data Theft – Once a hacker has access, unencrypted data is at risk.  It easily be captured and read using a standard PRN reader.
Hardcopy Danger – Output left in the printer can open the door to breach. Anyone walking by could access this information, making your business liable for regulatory compliance failure.
Mobile Devices – Do you have a mobile workforce that accesses your printers? Be sure to implement a mobile solution that addresses user authentication and secure data transmission.
Take simple precautions to address your printer security including:
Make sure you use encrypted communications protocols. Disable unused printer ports and protocols on the device.
Destroy the hard drive when a printer is decommissioned
Support at least one form of authentication, whether it's an access card, PIN or print at device default.
Make sure all firmware and security software is regularly updated and only legitimate updates are installed.
Use a printer management tool to centrally manage your print environment to make sure security protocols are enforced.
Don't open your business to attack. Make sure all of your print and mobile devices have the same level of security as the rest of your network. Taking the time now to protect your business can avoid a ton of lost time and liability in the future.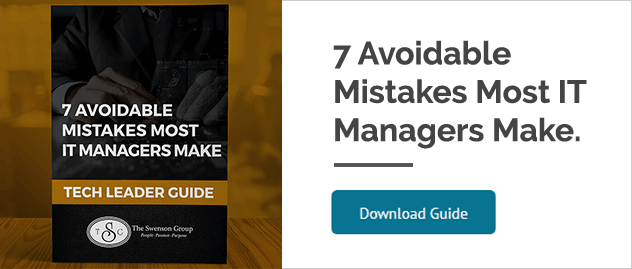 Contact TSG
1 888.234.2077
request@theswensongroup.com
207 Boeing Court
Livermore, CA 94551
United States